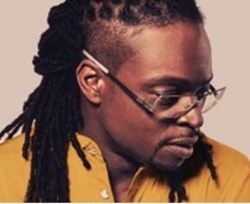 (PRWEB UK) 9 September 2013
Don-E is by far one of the most respected singers, producers and songwriters in UK who enjoyed top ten hits in the early 90's with London club classics 'Love Makes The World Go Round,' 'Peace' and many more.
His nineties-influenced music led to collaborations with acts such as Grace Jones and The Sugababes to name only a few hungry to work with soul star. Don-E is celebrating the launch of his new album 'Little Star' which includes the single "Spiritual" plus a different take on Grace Jones R&B clubs in London classic "Slave To The Rhythm."
The 14-track collection includes vocal contributions from – Carl McIntosh of Loose Ends, Omar, Lee John of Imagination, Junior Giscombe, Noel McKoy, Paul Johnson and Rick Clarke. Don-E also pays homage to the reggae icon Dennis Brown by doing an intimate, soulful cover of "Love Has Found Its Way." You can expect to hear these songs live on Saturday 14th September at the legendary Jazz Café.
Special guest performers will be Noel Mckoy, Junior Giscombe Carl McIntosh from Loose Ends and many more. Tickets are priced at £15 in advance and more on the door so book now or miss out on hearing nightclubs in London classics such as 'UnBreakable' and many more.
This news release has been brought to you courtesy of London Groove, event promoter for the London party circuit, hosting three R&B parties in London every weekend plus their New Year's Eve parties in London every year.
London Groove offers exclusive London guest lists plus table bookings at their venues, with no minimum spend, allowing guests to fully focus on partying.
The bespoke agency also has a dedicated website which, aside from providing bookings, allows guests to browse the latest pictures and celebrity gossip from the London nightlife scene and also includes daily fashion, and celebrity gossip updates.
London Groove's club nights are the ultimate destination in the City of London, attracting over 900 party goers to their club night every weekend and this doesn't include their New Years Eve London parties which are huge. Their style and luxurious feel mean you can make the most of London Groove's parties and have fun in three of the city's best venues where anyone and everyone can enjoy a night of fun.
"Also, teaming up with Cambridge photographer Clarity Events Group who provide photography services is a great partnership and something we're looking forward to," commented Steve Prashad, Director and founder of London Groove.
For further information, you can contact Steve Prashad at steve(at)londongroove(dot)co(dot)uk.
Website: http://www.londongroove.co.uk
Phone (office): 020 8252 1574 (10 a.m. - 6 p.m.)
Phone (on the move): 07968 828 504 (10 a.m. - 8 p.m.)