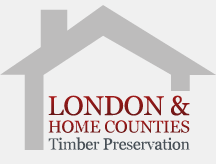 London Home Counties Timber Preservation
Hertfordshire, UK (PRWEB) September 20, 2013
London & Home Counties Timber Preservation have designed and launched a startling infographic that hammers home the dangers associated with damp conditions in the home - which can lead to fatalities among young children in particular.
Some of the most startling statistics contained within the infographic are:

Damp doubles the risk of asthma, from 2.8% of people in dry homes to 5.6% in damp homes;
5.4 million people currently suffer from asthma; in 2010, more than 1,100 deaths were linked with it;
40% of people in damp homes last year suffered from sinusitis, tonsillitis, bronchitis or pneumonia.
The infographic has been compiled using statistics from professional studies and scientific research, and demonstrates how excess levels of moisture in the home are not an isolated concern, but can have clear knock-on effects on the general health of the household's occupants.
For families with young children especially, the data can be shocking, and the risk of childhood asthma developing and being worsened by damp living conditions is a compelling reason to take action.
These are wholly preventable diseases, provided people live in healthy, habitable conditions - but with 5,000 British homes 'diagnosed' with damp each week, it is clear that a significant number of households are still not safeguarding their health by tackling the issue.
A spokesman for London & Home Counties said: "This is literally a matter of life and death. A child is admitted to hospital with asthma-related complications every 17 minutes in the UK, and almost one in ten children has the disease. Every day, around three people die from asthma, and that figure does not include other breathing complications like bronchitis and pneumonia, which can also develop in damp conditions.
"The risk of developing asthma doubles in a damp home, and more than a quarter of people with asthma have suffered a related illness or time off work over the past year. If you are living in a damp home, it is essential, for the sake of your health and that of your family's, that you seek treatment - both for yourself and for your home - at the absolute earliest opportunity."
About London & Home Counties
London & Home Counties treat timber to prevent rising damp, wood rot and insect infestations, including damp proofing london to make basements inhabitable. To find out more about the company, and to view the infographic described above, visit http://www.london-homecounties.co.uk.