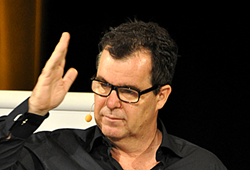 In London, it is very much the classic supply and demand situation. Until the amount of construction of new homes increases there will continue to be demand for existing properties, and that is unlikely to change in the near future
(PRWEB) June 04, 2014
UK real estate investment educator and best-selling author, Rick Otton, has urged aspiring house hunters to not be disheartened by the continuing rising London real estate prices. By learning modern ways to transact property deals, Mr Otton believes even homes in the English capital are still within reach.
"I know it's been widely reported that housing prices in the UK in general are on the rise, and that in London this trend is more obvious than in other regions" said Mr Otton. "The media often loves to be the bearer of bad tidings – if prices are high it makes buying more difficult; if prices are falling, it's an economic catastrophe!"
"However, regardless of the market indicators, I've been showing both novice and seasoned property investors how they can buy and sell property by using non-traditional techniques that the banks would rather we knew nothing about" he continued.
Mr Otton's comments come as figures show London prices to be 25 percent higher than they were at the last property peak, in 2008, with trends showing an increase of around 18 percent annually.
"In London, the average home now costs upwards of £450,000, but in some areas the price will be more like ten times a Brits' average income" he said. "This is very serious money – and if home buyers have taken out loan-to-value mortgages where they have only needed to put 5% down, it only takes a slight dip in house values to have them encumbered with an upside down loan – where they owe more than the property is worth."
Mr Otton has urged home buyers to explore all of the options available to them before over-committing in a rising market, including learning about the strategies that he has been teaching for over 10 years in the UK.
"We don't have to be stuck in the ways of the past. Just because the traditional lenders want us to believe that unless we have cash up front, that we must go to them before we can buy a house, it doesn't mean that it's so" explained Mr Otton. "There are other ways, particularly for those who cannot meet the bank's requirements."
"In London, it is very much the classic supply and demand situation. Until the amount of construction of new homes increases there will continue to be demand for existing properties, and that is unlikely to change in the near future" he continued. "So it is those home buyers who do their due diligence and explore the full range of options open to them who will be best placed in this market."
To learn more about Mr Otton's UK real estate investing techniques visit http://www.RickOtton.co.uk.
Rick Otton is a property investment professional who over the last 20 years, has introduced innovative real estate strategies to the UK, Australia and the United States. His creative 'low-risk, high-reward' approach to buying and selling houses is exemplified in his own business, We Buy Houses Pty Ltd.
This year marks the 10-year anniversary of Mr Otton introducing his strategies to the UK, and the 5-year anniversary of his innovative 'Buy A House For A Pound' process – one that attempted to be emulated by others. His constant process of strategy refinement, and adapting to the ever-changing real estate market, continues to place him at the forefront of property investment education.
In 2012 Rick Otton published his Australian book 'How To Buy A House For A Dollar' which was named in the list of Top 10 Most Popular Finance Titles for 2013. A UK version is on the drawing board for publication in 2014.
Mr Otton freely shares insights into his non-bank-loan strategies that have allowed everyday UK men and women to beat the rental cycle and have their own homes. He coaches others on how to build profitable businesses by facilitating transactions that focus on the needs of potential buyers and motivated sellers.
Details of Mr Otton's strategies and techniques can be found now at http://www.RickOtton.co.uk. Phone enquiries in the UK, welcome on 0207 000 1027.