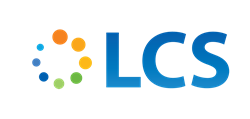 It is an honor to be recognized as one of the companies pushing the boundaries of what technology can do to enable our customers' growth.
CINCINNATI (PRWEB) May 23, 2023
London Computer Systems (LCS), developer of Rent Manager property management software and other business-critical technologies, has won HousingWire's 2023 Tech100 Real Estate Award. HousingWire (HW) has recognized "the most innovative technology companies serving the mortgage and real estate industries" for more than a decade. During this time, LCS has continued to be a leader in the Property Management and PropTech industries. This year marks the company's fourth time winning the award.
It is an honor to be recognized as one of the companies pushing the boundaries of what technology can do to enable our customers' growth, considering that each year, HW receives "hundreds of nominations for the Tech100 program."
With great emphasis on software customization, customer care, and community, LCS stands out from the rest. While maintaining a comprehensive and powerful property management software suite is a continued focus for LCS, there is a clear directive toward putting the customer experience first.
LCS' flagship product, Rent Manager, delivers complete accounting and reporting resources, intuitive marketing and mobile tools, comprehensive maintenance and property management capabilities, and much more. Powerful enough to support large portfolios, yet flexible enough for customization at the unit level, Rent Manager helps companies—from global enterprises to mom-and-pops—manage all varieties of properties.
To further connect with our clients and integrated providers, the Rent Manager team hosts an annual customer gathering, the Rent Manager User Conference (RMUC). Each year, the RMUC planning committee examines previous-attendee feedback, current industry trends, and Rent Manager features to create a lineup of can't-miss instructional sessions, networking events, and PropTech demonstrations.
Beyond the RMUC, the Rent Manager team strives to connect with customers all over the world through a biweekly podcast—Beyond Rent. The program was recently named ShowDigs' Best Property Management Podcast of 2023. To date, there have been more than 60 episodes, covering a variety of topics from applicant screening to brand equity.
About LCS
Incorporated in 1987 and headquartered in Cincinnati, Ohio, London Computer Systems (LCS) is a developer of business-critical software used in all 50 states and several global markets. LCS products include Rent Manager® property management software, rmVoIP telephone systems, and enterprise-level hosting solutions via its Sentry Data Center.
LCS also provides complete network design, implementation, and support services, and custom website development through its IT Services and Web Design Services divisions. With more than 40,000 users, LCS combines best technologies with best practices to create unique, affordable, customer-focused products and services.
For more information about LCS, please call 800-669-0871 or visit LCS.com.
About HousingWire
HousingWire is the most influential source of news and information for the U.S. mortgage and housing markets. Built on a foundation of independent and original journalism, HousingWire reaches over 60,000 newsletter subscribers daily and over 1.0 million unique visitors each month. Their audience of mortgage, real estate, and fintech professionals rely on HousingWire to Move Markets Forward. Visit HousingWire.com to learn more.