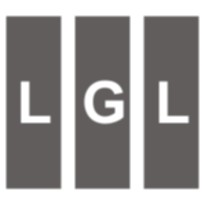 Prevention-centric treatment, personalised care and early diagnostics is the future of healthcare
London, England (PRWEB UK) 5 May 2014
London Global Laboratories Director Robert M Wenzel has announced his technology consultancy will now specialise in serving the healthcare industry, introducing a bold new tagline: "Visionary Healthcare Technologies."
Wenzel believes that in-depth knowledge of current and emerging trends in healthcare technology combined with over 15 years of expertise in product design, predictive algorithms (machine learning) robotics and software development, gives London Global Laboratories an edge over other technology consultancies.
Of the new focus, Wenzel says: "I'm excited to concentrate my energy on developing healthcare life style assistance, automation and software solutions to assist prevention-centric treatment, personalised care and early diagnostics. My most successful and rewarding projects over the years have been with reputable names in healthcare such as The Mayo Clinic, Olympus and Beckman Coulter so it makes sense to move the company in this direction."
Wenzel is a known thought leader in robotics, machine learning algorithms and automation and applies this knowledge not to benefit medical companies, but to advance the careers of future healthcare innovators. In his recent partnership with Edtech providers Evisors, Wenzel offers career advice and guidance for aspiring graduates looking to work in the medical technologies industry. He also offers on-demand webinars for anyone interested in keeping up with the latest news and trends impacting the healthcare sector.
To find out more or to book a kick-start consultation and strategic assessment, visit the London Global Laboratories website or contact Robert M Wenzel directly at Robert(at)LondonGlobalLaboratories(dot)com.
About London Global Laboratories
Founded by Robert M Wenzel, London Global Laboratories is an independent consultancy firm specialising in visionary healthcare technologies. With more than 15 years of experience in initiating, developing, and launching industry-leading technologies, London Global Laboratories helps its clients to develop winning healthcare life style assistance, automation and software solutions.