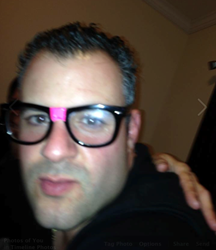 Lake Grove, NY (PRWEB) June 05, 2014
Based in New York, Long Island Freelance Web Designer, Anthony Savino is no stranger to design & development. Savino has been building websites since 2005 and has recently launched a website to display his portfolio. "I love working with local Long Island clients," says Savino who has worked with the likes of well known cosmetic dentist in Setauket, Dr. Ira D. Koeppel as well as Medford Auto Mechanic, ER Automotive. Some of Savino's services include: web design & development, search engine optimization (SEO), pay per click marketing (PPC), logos, graphic design and more. Some of Savino's work has been featured in Newsday as well as other design award websites. The reason for the launch was to obviously try to get new clients but also to showcase recent work that he is proud to promote.
The new website not only shows the recent websites created by Savino but also the custom logos he has created as well as graphics and screen printing. Savino stresses the point that he works as a freelancer, but also works with large corporations as well as small businesses on Long Island, Montauk as well as New York City.
"Working with a business from the beginning gives me major satisfaction, from designing and creating a logo to building the website. Then being a search engine marketing professional, using search engine optimization and pay per click ads, I am able to get the clients businesses listed on all major search engines. Hearing from a client that I have helped their business is really important to me," Anthony says in a recent interview. He also goes on to say that the web design industry is always changing and improving and he makes it a point to stay current so that he can offer his clients the best of the best. Everyone is now using their phones to search the web so Savino also can create mobile responsive websites as well as mobile applications.
To see a full portfolio of Anthony Savino's work visit http://anthonysavino.com.