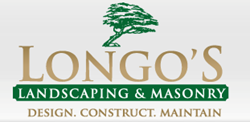 Long Island landscape designer, Longo's Landscaping & Masonry choose Benjamin Marc to re-invent their online image.
St. James, NY (PRWEB) November 08, 2013
Benjamin Marc, Long Island's leading web and graphic designers, have taken on the challenging task of reinventing yet another client's online image. For a client like Longo's Landscaping & Masonry, Benjamin Marc and its designers know just how critical it is to showcase absolute beauty and perfection because that is exactly what this client sells each and every day. Keeping in tune with their client's needs, Benjamin Marc carefully designed and developing a fresh, up-to-date image with http://www.longoslandscaping.com.
It is said one of the best ways to understand another individual is to see things from his/her perspective and that is exactly what Benjamin Marc did for the Longo's. Landscaping and masonry combine art, precision, architectural design, unique visions, and attention to detail, with the ultimate goal of capturing the client's loves, interests, passions, and desires. Benjamin Marc's designers applied those very requirements to achieve the exact same goal creating the website.
Benjamin Marc's goal was to craft a website that simply enhanced and highlighted the pre-existing pieces of art created by their client. The clean background and simple layout was quite intentional as it was meant to balance the colors and intricacy of design depicted in the countless images of the client's work. Providing a thumbnail selection of links to the client's array of services and photos, helps maintain order and organization, similar to what landscapers and masons do, as well. It prevents the view from becoming overwhelmed, but at the same time, combines different visual entities together, to create a more appealing end product. The slideshow of pictures, along with the numerous photographs of past work is incorporated to cater to viewers and clients of all kinds.
Benjamin Marc also incorporated additional graphics and technologically modern components into the website because maintaining a clean-cut reputation and keeping a current image is imperative to a landscaping and masonry company. Unless especially intentional, clients are not looking to hire a company that is not up-to-date with the times, even when it comes to laying brick and stone. Far from distracting, a detailed list of services was intentionally placed below the inspirational display of pictures, along with the symbols and notes of accreditations which is associated with the client, showcasing its prestige and expertise.
While a simple design, requiring little in the realm of creative design and graphics, displays Benjamin Marc's ability to provide customers with a professional, organized, clean image. Developing slideshows under each thumbnail/service, however, is a craft in and of its own, but the truth is, Benjamin Marc is dead-on when it comes to reading the needs of their clients. Some websites require more design and graphic work, while others, like this, require a clean layout and subtle design, in order to let the client's work say it all.