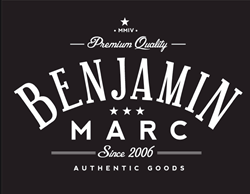 Long Island SEO Company, Benjamin Marc Inc, now offers graphic design services to clients.
New York , New York (PRWEB) August 29, 2013
Getting a client's website to the top of the search engines is a major service of Benjamin Marc Inc. Once this task is complete one would think the phone would ring off the hook. In some cases this is true but when viewers visit a website the graphic design element needs to be up to par. Benjamin Marc Inc is now introducing a website revamping service for clients to get their website looking sharp and easy to navigate.
Benjamin Marc Inc., Search Engine Optimization and Marketing company, of New York City shows no sign of slowing down, as it continues to grow on an almost viral level. With an already stellar resume under its belt, Benjamin Marc Inc.'s reputation is one that boasts an endless list of services, tedious perfectionism, and unique visions. Most familiarly known to the web world as http://www.benjaminmarc.net, this marketing company provides quick and easy turn-key services to get a new company off the ground or to give an old, established company a revitalizing face lift. Regardless of the company's or organization's background, Benjamin Marc, under leadership and direction of owner, is highlighting its flawless and brilliant logo & graphic designing services as the first step towards success.
Benjamin Marc Inc.'s overall goal and specialty is that of effectively marketing clients and their business or ideas in ways they never could have done on their own. In doing so, the owner will be the first to explain that the most critical step to developing or revitalizing the success of a business lies in first impressions and the creation of a graphic. It is said that a picture speaks a thousand words and therefore, the graphic design is the single image that tells the consumer everything he/she needs to know about a company. It speaks of professionalism, individuality, creativity, and reputation. The single image of the graphic is the first impression, and sometimes the last, for companies whose logos fall short. It is the one thing that is meant to catch anyone and everyone's attention, spark interest and curiosity to the point that it is burnt into the mind and remains timelessly memorable. A true form of a paradox, the logo is a complexly simple graphic or image and it is ultimately the most powerful marketing tool. With so much emphasis and power being given to a logo, it is no wonder a specialty design company, such as Benjamin Marc Inc. is needed.
Specializing in marketing of all forms, from SEO, printing services and graphic website design, the knowledge and experience within Benjamin Marc Inc undoubtedly surpasses anything other graphic designers may have. The graphic designers and marketing specialists at Benjamin Marc Inc know exactly what components are needed in order to create a striking and powerful logo or graphic. There are laws and formulas to graphic design, just as there are in science.
The company website has an amazing way of making such an intimidating business decision seem so easy. All prospective clients have to do is answer a handful of simple questions/requests such as, what is your company name?, what is your company slogan?, provide us with three colors, and do you have an images or logos you like?. This strategy, in reality, is mapping out the science of effective logo design, right in front of your eyes. The graphic artists and marketing specialists are so exceptional at what they do; they can take the answers to these questions and create logo masterpieces one could never envision.
Benjamin Marc Inc combines art, technology, its own form of science, marketing, and advertising all into one, taking its very own, fascinatingly distinct approach to a level like no other. Any client should feel safe and consider themselves in good hands when working with Benjamin Marc - a company that specializes in various forms of marketing, such as graphic design, website design, search engine optimization, creating and producing printing marketing materials, and even all kinds of written work. And although Benjamin Marc Inc stresses the logo to be of critical importance to the success of a business, they offer everything a business or organization could need in the way of marketing, advertising, and promotions, customized and tailored to each, individual client.