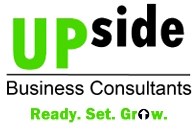 "Make sure your website and your brand are unique. Make sure your site conveys a clear, impactful marketing message. And, analyze all of your results using analytics software."
Hauppauge, New York (PRWEB) September 27, 2013
Upside Business Consultants, a full service marketing consulting and internet marketing firm on Long Island is pleased to announce their official launch of Bgccorp.com and RetirementProgramming.com.
Upside Business Consultants created a clean custom website design for Retirement Programming Ltd., including the development of its branding and logo design. The goal was to create an online footprint for the retirement plan administration company with a consistent, professional image across all marketing assets.
"Our ultimate goal was not only to build an aesthetically pleasing website, but to also build a helpful, meaningful website with quality content for their clients," according to Douglas Betensky, President of Upside Business Consultants.
Web design and development for Retirement Programming included a new creative logo, assistance with an upcoming educational video series, and development of informative bi-monthly newsletters, to name a few. "We are proud of our client, who is using online to benefits their clients and build stronger relationships," says Doug Betensky.
For Ben's General Contracting Corp., Upside's website design team was tasked with building a one of a kind site that could work on any device, whether it be a PC, a tablet or a mobile smart phone. Betensky's Long Island website design team developed a custom WordPress website with a Content Management System (CMS), responsive web design, informative blog, social media, photo galleries, live chat and dynamic custom contact forms.
"The goal was to present the company's value proposition, services and brand in a way that will help it grow. The completely redesigned site helps present a seamless experience to users and engaging ways to connect with the contracting company," says Doug Betensky.
"It's exciting to watch a company grow and use social media such as blogs and video in a way that creates value for their own customers. We think Ben's is doing all of the right things," added Mr. Betensky.
Mr. Betensky suggests three tips for any small business owner who may not be getting optimal results from his or her website: "Make sure your website and your brand are unique. Make sure your site conveys a clear, impactful marketing message. And, analyze all of your results using analytics software."
To find out more information about Upside Business Consultants and website design services, visit: UpsideBusiness.com or call (516) 610-0922.
About Upside Business Consultants:
Based in Hauppauge, NY Upside provides marketing consulting, internet marketing, and marketing coaching/training. It also provides full service marketing services, including web video production social media marketing, website design and PR. The firm provides a unique combination of strategic marketing consulting and agency services that clients need to grow, whether they are launching a new business or looking for strategies to grow an established business or organization. Upside's New York marketing consultants are recognized for well thought out strategies, personalized service, and deep knowledge of marketing strategy across all marketing channels.