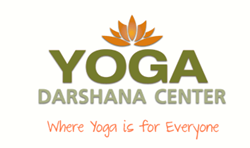 Teaching Opportunities Opens New Doors for Yoga Enthusiasts
West Babylon, New York (PRWEB) December 23, 2013
Yoga Darshana, a West Babylon, NY-based yoga center offering various yoga classes, special events and teacher training, is excited by the increased interest in becoming yoga instructors on the part of their students and is proud to offer training to those seeking to transition to a leadership role.
As a broader cross-section of the populace look for alternatives to the more traditional forms of exercise, yoga has seen an explosion in interest because of the combination of low-impact movements with potential increases in flexibility and fitness as well as the mental benefits offered. As more people come to study yoga and understand all of the variations and disciplines, interest in becoming a teacher is piqued as well. This has caused many yoga academies and schools adding teacher training to their class offerings with pleasing results.
"Taking a yoga teacher training program will not only give the student an opportunity to deepen their own practice and learn much about themselves, it will also give them the confidence, skills and understanding to be able to teach yoga in large groups or to an individual," said Matthew Pecorella, President of Yoga Darshana Center. "Students will also learn more about the subtle aspects of yoga that are not always mentioned such as the sacred texts. These ancient teachings offer in-depth wisdom that teaches us how to live a life that's free from anxiety and fear and awaken to our true nature."
The teacher training program at Yoga Darshana Center includes many different types of yoga such as vinyasa flow yoga, Hatha yoga, Iyengar yoga, restorative yoga, chair yoga and meditation. For those who are starting on the path to become an instructor, a 200 hour Yoga Teaching Certification is offered at Yoga Darshana Center. Other course studies include Continuing Education for current teachers as well as a Reiki Attunement & training program. Pecorella added that students who attend also develop a strong sense of community with the other trainees.
Since Yoga Darshana's inception in 2001, thousands of people have been helped; have become stronger, healthier, increased flexibility both physically and emotionally. People suffering from injuries, asthma, and osteoporosis, as well as emotional disturbances including anxiety, depression and PTSD, have been helped. A noncommercial center with a warm, peaceful and friendly environment, this safe and nurturing atmosphere allows students to feel at home and relax as they are. Through various means, sometimes using chairs, blocks, straps, sandbags or other props, yoga is made accessible for all regardless of body size, flexibility, injuries, limitations or age. Darshana believes that yoga should be accessible and affordable for everyone and tailors Yoga to the specific needs and lifestyles of each individual. Yoga Darshana is located in West Babylon, New York and can be contacted by phone at 631-893-1146 or online at http://www.yogadarshanacenter.com.