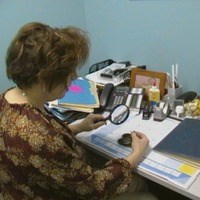 Long Island, NY (PRWEB) August 21, 2013
Shopping for hearing aids can be confusing because the technology is constantly changing and manufacturers introduce new styles and models every few months. While some consumers like to visit their local audiologist at the beginning of the process, other prefer to do some private, independent research on hearing aids prior to visiting. For people that want unbiased facts about what to expect when shopping for a hearing aid, the non-profit Better Hearing Institute offers a free booklet called, The Guide to Better Hearing. To make it easier for potential hearing aid wearers on Long Island to access the Guide, East End Hearing has made it available for instant download on the company's website at http://www.eastendhearing.com/guide-to-better-hearing.php .
Audiologist, Dr. Lynn O'Bray-Donahue and the entire staff at East End Hearing hope that anyone seeking information about hearing aids on Long Island will download the guide and contact them directly with any further questions and when they are ready to schedule an appointment.
About Dr. Lynn O'Bray-Donahue Au.D.:
Dr. Lynn O'Bray-Donohue is a N.Y.S Licensed Audiologist and Hearing Aid Dispenser, and has been providing Audiologic Care at East End Hearing since 1987. She has been co-owner of East End Hearing in the Long Island area, with her partner Dr. Michael Qualley, since 1991. Dr. O'Bray-Donohue was awarded her Masters degree in Audiology by Adelphi University in Garden City, N.Y. and received her Doctor of Audiology degree from A.T. Still University-Arizona School of Health Sciences. She is a Fellow of the American Academy of Audiology and of The Academy of Doctoring Audiologists.
About East End Hearing:
East End Hearing was founded over 25 years ago to help members of the community get more from a local hearing care provider in the Long Island NY area. East End Hearing continues the tradition of better hearing through education, technology, and customer service. Collectively, the staff at East End Hearing ensures that patients will receive unrivaled, professional, and personalized care tailored to each person's individual needs. Patients will always be greeted with a familiar voice or face, ready to take care of concerns in a timely fashion. As convenience is paramount to quality care, the company is fully-staffed with daily, evening, and Saturday hours.
Contact:
Dr. Lynn O'Bray-Donahue
http://www.eastendhearing.com/
East End Hearing
4747 Nesconset Hwy, Ste 8
Port Jefferson Station, NY 11776
(631) 378-0061
East End Hearing
61 Route 111
Smithtown, NY 11787
(631) 206-6564