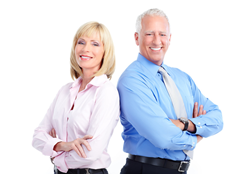 Salina, KS (PRWEB) December 09, 2014
Producer's XL today announced the launch of a 4-part video seminar focusing on components of long-term health care policies. Viewers will gain access to never-before-seen videos each Tuesday, and will have the chance to learn more through the experts at Producer's XL by signing up for updates, news, and tips.
Producer's XL is a top independent insurance marketing organization that serves as an all-encompassing resource for producers in the areas of life, medical, annuity, disability, and long-term care. The company's new multi-part video series will feature LTC Director Angie Hughes, who will provide quality, professional information and guidance on the following topics:

The Benefit Period
Shared Care
Shorter Duration Policies
Deductibles
Client Expectations
Inflation Period
Essential Terminology
To watch the first installment in the seminar, please visit http://bit.ly/1yxyRmh
##
About Producer's XL
Producer's XL, founded in 1980, is an independent insurance marketing organization. PXL's focus is providing high level, independent producers a "one stop" resource center for products, sales support and administrative assistance for all facets of life, medical, annuity, disability, and long-term care production.
PXL focuses on quality, highly rated companies and top performing products, and the company makes every effort to assist producers in providing the optimum sales solution. For more information please visit http://www.producersxl.com.