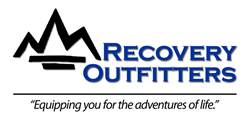 Your anger and feelings of being manipulated are signs that you are enabling.
Cummings, Georgia (PRWEB) July 03, 2014
Although there are many drug rehabilitation centers, there are few that have one a long track record of successful treatment of both minors and young adults. The substance abuse treatment center Recovery Outfitters is a center that provides a long term drug rehab for young men, as well as an aftercare program that serves young men who have completed the ROI House and CARES programs and offers them continued support while living in their chosen community. They make a plan for independent living with staff guidance and attend weekly aftercare group sessions. The rehab center has just launched a 2 part series about the seriousness of "codependence". Because resisting enabling behavior is very hard, it is strongly advised that individuals go to Families Anonymous, Al-Anon, or Narcanon meetings to keep individuals strong in their own recovery from codependence. To read the first part about codependency visit, http://www.recoveryoutfitters.org/codependence-101/
The behavior that signals codependence is enabling. How does one to know the difference between enabling and helping? An Individual is enabling if they are doing things for their child/friend/relative, the other half of the "co" in "codependent, can or should do for themselves. A person is enabling when they put another's needs and interests before their own. When someone impoverishes themselves to give another financial viability, or when an individual figuratively starve themselves to feed another. A person is enabling another when they make excuses for them, or when they live in anxiety and chaos to assure the other doesn't face the anxiety and chaos that are consequences of their own behavior. If a person drops everything they are doing to attend to or fix a mess that they did not create, that is enabling. To learn more about the drug rehab programs for young men that Recovery Outfitters offers, contact them directly at the admissions and help line, 1-866-947-6550
The feelings that signal codependence are anger and resentment toward the other person they are helping, or the denial of the individual's anger and resentment and subsequent passive aggressive behavior. Feeling manipulated is a big signal of codependence. Feeling like the person "has" to do something instead of "wanting" to do something.
A very common long-term pattern occurs after families do stop enabling, and the recovering addict improves. As an ill-conceived reward or because of their own codependence, the family slips back into doing things for the addict that they could and should do for themselves. The individual then regresses more, and the family tries to stop enabling again by withdrawing help or setting up a boundary. The addict complains, "Just when I am trying harder you pull the rug out from under me." The enabler may think that's true, then cave in, and the addict slips into their old behavior. When things get really bad, people curb their enabling, the addict behaves better, and the enabler relaxes the boundaries, and the addict cycles down once again.
Recovery Outfitters acknowledges that the distinctions among their programs are not rigid, and their practice is fluid according to the varied needs of our residents. The drug rehab treatment center keeps the end in mind and, via this continuum of care; they do what works long-term for young men, and their families every time. The drug rehab provides ways to deal with life problems and relapses for as long as the addict wishes to be connected to ROI. The recovery centers goal is long-term sobriety, not quick fixes.
About
ROI House is a licensed Residential Treatment Center offering treatment to young men whose lives and plans are being shattered by the use of drugs and alcohol. The treatment programs are designed to address different levels of need. Together they take young men through primary residential treatment, long term goal realization, development of goal achievement plan, and through a learning, and healing process to a point where they can realistically expect to live sober and fulfilling lives. To find out more about the best addiction treatment center in Georgia contact the office below or click here.
Main Residence
ROI House
1300 Peachtree Parkway
Cumming, Georgia 30041
Phone: 678-947-6550 (Option 5)
Email: info(at)recoveryoutfitters(dot)org
Corporate Office
Recovery Outfitters, Inc.
564 Peachtree Parkway
Suite 107
Cumming, GA 30041
Phone: 678-947-6550 (Option 3)