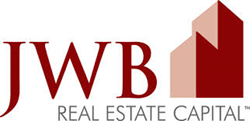 We're one of the only agencies in the U.S. that deals exclusively in wealth management of turnkey real estate for investing clients
New York, NY (PRWEB) December 29, 2014
Adults in the U.S. who are searching for wealth building strategies in the housing market can now use the JWB Group website to find information. Explanations of long term investments for 2015 investors is now provided in video and textual format at http://www.jwbrealestatecapital.com.
The New Year investment strategies that are discussed include rental homes that are provided as turnkey. The gains that are expected in the housing market in 2015 could help investors to prepare in advance for a long term wealth building strategy.
"We're one of the only agencies in the U.S. that deals exclusively in wealth management of turnkey real estate for investing clients," said one JWB Group source.
Investors who have never purchased a home for use as a rental in the past can learn about the pros and cons using the JWB website. Brand new content written expertly for adults can be accessed in video or textual form. Investment specialists are now available by phone on weekdays to provide a one-on-one session.
"Investing funds in the housing market is a way for adults to build wealth over a longer period of time without the risks that are present in the stock market," said the source.
Visitors to the JWB Group website this year can easily access the new content in place by using the new designed homepage. A special mobile web edition is now in place at http://jwbrealestatecapital.com/m to help men and women using tablets or smartphones to access all investment content available.
About JWB Real Estate Capital
The JWB Real Estate Capital company is providing ways to invest in the U.S. housing market through its packages for investors. The company has stepped up its construction of brand new properties in the Florida market to go along with turnkey homes for sale. The JWB Real Estate Capital company has an informative website that now presents videos, PDF content and other data types to investors across the country.