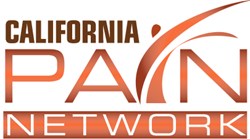 Integrated Wellness in Seal Beach offers a free initial consult and accepts personal injury claims to cover treatment!
Long Beach, CA (PRWEB) September 09, 2013
The top chiropractor in Seal Beach, Integrated Wellness, has joined the California Pain Network and is now accepting personal injury patients. The practice often has same day appointments available, and offers complimentary initial consultations. Call (562) 228-1292 for more information and scheduling.
As a Long Beach chiropractor for over 20 years, Dr. Poff at Integrated Wellness is highly skilled at helping victims of motorcycle or auto accidents achieve pain relief and prevent chronic pain from setting in. When it comes to whiplash or back pain, Dr. Poff has several treatment options for relief including spinal manipulations, physical rehabilitation and acupuncture available. He is a first rate auto accident chiropractor.
The Seal Beach chiropractor also accepts most major medical insurance, worker's compensation and accepts self pay. Frequently, same day visits are available. Initial consultations are free, and a customized treatment plan will be set up after a workup that figures out what the exact problem is.
Data from the American Chiropractic Association has shown that over 85% of patients are satisfied with their chiropractic treatment outcomes. Over 90% of people are able to achieve pain relief and avoid surgery. Dr. Poff's treatment outcomes at Integrated Wellness are consistent with these outcomes.
For those individuals interested in achieving pain relief with Integrated Wellness and receive a complimentary initial consultation, call (562) 228-1292.