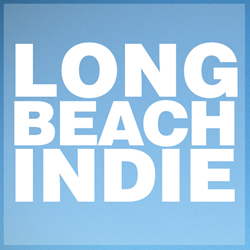 Filmmakers, artists, scholars, and social advocates come together for a world-class entertainment experience.
Los Angeles, CA (PRWEB) April 30, 2014
The Long Beach Indie International Film Festival announces its inaugural Film, Media, and Advocacy Conference taking place August 27-31, 2014 in Long Beach, California. The film festival and conference celebrate global diversity through film and digital media while teaching advocates how to use these same tools to raise awareness, build community, impact policy, and change lives. The venues for the five-day event are the Long Beach Convention Center, the Cinemark at the Pike Theaters, and the Renaissance Long Beach Hotel.
Seeking to celebrate, educate, and elevate, Long Beach Indie (LBI) is a festival with a purpose. Nestled in the city's scenic downtown and harbor, the event brings together filmmakers, scholars, creative professionals, aspiring artists, and social change agents for five days of entertainment and education. The festival is currently accepting film, television, web series, and music video submissions from diverse filmmakers via withoutabox.com. Among the choice film prizes is an Oscar-qualifying seven-day screening in Los Angeles for the Best Documentary winner.
The LBI Film, Media, and Advocacy (FMA) Conference is specifically designed for individuals and organizations working to create a more just and equitable world. During the conference participants will view powerful films, network with writers, producers, and directors, and learn how to write, direct, produce, and optimize their own film and digital advocacy projects. The FMA early registration deadline is May 15, 2014.
The featured FMA facilitators are advocate filmmakers Dr. Daniel E. Walker and Paul Watson III. The festival director at Long Beach Indie, Walker is a Research Associate at the University of Southern California's Center for Religion and Civic Culture, author of the critically acclaimed book No More, No More: Slavery and Cultural Resistance in Havana and New Orleans, and the writer/director of the films Sol Brothers and When Roosters Crow. He is the co-founder of Leadership Excellence, Board Chair of the BLU Educational Foundation, and a former New York City Urban Fellow and W.K. Kellogg National Fellow.
Watch Dr. Daniel E. Walker's "Answer the Call" speech.
An accomplished artist, producer, and philanthropy consultant, Paul Watson's production credits include BET's acclaimed docu-series American Gangster, TVONE's K-Ci and Jo Jo Come Clean, the BET Awards, the films Sol Brothers and When Roosters Crow, and the upcoming series Meet the Producers. Watson was formerly an Assistant Program Officer at the Annie E. Casey Foundation. His recent philanthropy and media clients include New City Parish and the California Endowment.
With films from across the globe, activities for all age groups, scenic beaches and bays, great restaurants, shopping, and nightlife, Long Beach Indie is the Labor Day Weekend destination for people who like their film and digital media mixed with diversity, love, humor, and purpose.
For more information go to http://www.longbeachindie.com.
About Long Beach Indie
Celebrating global diversity through film, Long Beach Indie (http://www.longbeachindie.com) is an international film festival, conference, and artist summit taking place August 27-31, 2014 at the Cinemark at the Pike Theaters, Long Beach Convention Center, and Long Beach Renaissance Hotel.