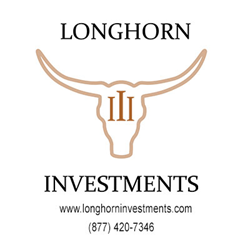 Currently, I own 14 rentals which bring in over $71,000 per year in passive income and contains over $400,000 in equity. I am well on my way to living the lifestyle.
Dallas, TX (PRWEB) February 27, 2014
Lifestyles Unlimited and Longhorn Investments have had a long running relationship over the years. Lifestyles Unlimited provides mentoring and education to real estate investors on all forms of residential real estate from single family homes to several hundred unit apartment complexes. They guide their members step by step through property locating, evaluating, negotiating, financing, closing, rehabbing, leasing, and ongoing operations management. Their mission is to teach their members how to supplement or replace their earned income with passive income; thereby reducing their dependence on jobs, pension, social security and savings programs like IRAs and 401(k)s.
"We are unique in providing individual, customized mentoring, throughout the natural progression of the real estate investor from single family to multifamily investments," said Lynn Andris, VP at Lifestyles Unlimited. "Our goal is to make a difference in other people's lives by helping them to create passive streams of income through real estate investing. Each month, we have inspiring Case Studies where our members share their experiences of recent acquisitions and their progress towards financial freedom. Nearly all of the richest people own significant real estate investments. Real estate is the best vehicle for creating wealth and passive income. Our powerful and extensive program, developed 23 years ago by our founder Del Walmsley, has helped over 15,000 real estate investors across the nation and in 5 other countries become more financially independent. There is no magic number you have to hit to be wealthy. It's not the money, it's the lifestyle."
Lifestyles Unlimited has locations in Houston, San Antonio and Irving Texas. Each month they have a free case study event that is open to the public. For the month of March they have case studies on March 11th in Houston and San Antonio and on March 18th in Irving starting at 6:00 p.m. CST. You can call 866-945-6565 to register for this free Case Study or attend a smaller Free Workshop to see if their program is right for you.
Hard money lenders have varying philosophies when it comes to their borrowers. Longhorn III Investments, LLC describes themselves as somewhat of a partner in the real estate transaction. "Most money on any given deal is the lender's money. When we do a loan we want our borrowers to succeed and then come back and do it again. Our foreclosure rate is less than ½ of one percent due to our focus on making sure our borrowers are set up properly from the outset," stated Michael Hoffman. "Additionally, we have a title company and law firm that allows us to be a unique Texas hard money lender, Missouri hard money lender and Oklahoma hard money lender. We are a one stop shop for real estate investing services which makes us a highly qualified partner that most other companies can't compete against."
"When I was stationed in Afghanistan I was able to watch videos online in my spare time of mentors from Lifestyles Unlimited," stated Chris Jameson, Director of Marketing for Central Texas at Longhorn III Investments, LLC. "David Fisher, single family mentor in San Antonio, tells a story about how you can retire from your day to day job after 5 years of real estate investing. David screwed that equation up and retired in 2.5 years! Hearing that, I could really relate to David and what he was saying about real estate investing in his videos. So, upon returning to the United States I moved to San Antonio where my wife has been stationed. I immediately joined Lifestyles Unlimited as a member and then later joined Longhorn Investments. With the mentoring from Lifestyles Unlimited, and the funding from Longhorn, I was about to purchase 27 properties in the last 27 months. Currently, I own 14 rentals which bring in over $71,000 per year in passive income and contains over $400,000 in equity. I am well on my way to living the lifestyle."
ABOUT LONGHORN III INVESTMENTS, LLC
Longhorn III Investments, LLC corporate office is located at 17950 Preston Road, Suite 230 Dallas, Texas 75252. They can be found only at http://www.longhorninvestments.com. Longhorn III Investments currently offers Texas hard money loans, Missouri hard money loans, Oklahoma hard money loans and has access to almost $25MM in capital to lend from its sister private equity fund, Trident Realty Investments.