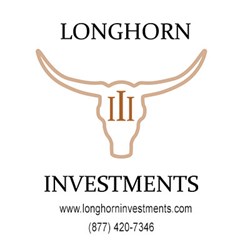 As a real estate investor myself I wish I had access to an event like the Longhorn Investors Network when I was learning how to invest in real estate.
Dallas, TX (PRWEB) December 19, 2013
Longhorn III Investments is branding itself as the industry leader in helping real estate investors build their network. Starting in 2014, Longhorn will be hosting a new networking event called Longhorn Investors Network. The event will be held in all of its major markets: Houston, Dallas, San Antonio, Austin, Kansas City & St. Louis. After 750 transactions, the team members at Longhorn have formed a powerful network of contacts for investors and are looking to share those relationships with the investment community.
The Longhorn Investors Network will consist of a large quarterly event. It will be great opportunity for investors to build relationships within the single family investing arena. A research case study involving local real estate investors, their deals, and the providers who were used will also be feathered. A smaller monthly companion event which will also be offered to a small select group of borrowers who are actively looking, ready and able to close on a real estate investment should the opportunity arise.
"Over the past year I have been exposed to the quality of the real estate professionals and service providers that Longhorn deals with," said Ryan Kimura, VP of Sales & Business Development of Longhorn III Investments, LLC. "These companies and individuals are some of the most sought after professionals in their markets. Longhorn looks to only works with the best borrowers and the best real estate service providers. We have been thinking of ways on how the industry leading hard money lender can connect the best borrowers and investors to the best real estate services providers. We think the Longhorn Investors Network will be able to accomplish that goal. The hope is that Longhorn will be able to foster the ability for any real estate investor to come learn and network at our quarterly events while also being able to foster more deals at the monthly invite only events."
Not all hard money lenders are the same. Longhorn III Investments, LLC is your lending partner in real estate investments! Their experience, expertise and access to sister companies that deal with title, legal and/or accounting make Longhorn one of the best additions to your real estate investing power team. Longhorn is not just a great Texas hard money lender and Missouri hard money lender. They are a one stop shop for real estate investing services which makes them a unique partner that most other companies can't compete against. Call them for pre-approval today – 877.420.7346 or http://www.longhorninvestments.com.
"As a real estate investor myself I wish I had access to an event like the Longhorn Investors Network when I was learning how to invest in real estate," stated Chris Jameson, Director of Marketing for Central Texas at Longhorn III Investments. "I can't wait to let my network know about our great new free event in 2014 and how they will be able to, not only leverage their deals with our loan products, but they will be able to leverage our great network of real estate service providers. 2014 is looking very bright for Longhorn, its investors, and its real estate service provider partners."
ABOUT LONGHORN III INVESTMENTS, LLC
Longhorn III Investments, LLC corporate office is located at 17950 Preston Road, Suite 230 Dallas, Texas 75252. Longhorn III Investments currently does Texas hard money loans and Missouri hard money loans and has access to almost $24MM in capital to lend from its sister private equity fund, Trident Realty Investments.