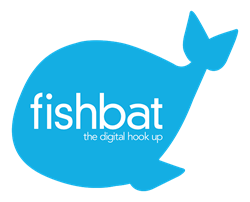 Obviously, more engagement and sales generation means good business for Facebook.
Bohemia, NY (PRWEB) January 26, 2014
fishbat, a leading Long Island marketing firm, reveals three ways how Facebook is creating a new breed of intelligent consumers.
According to a January 21st article from TechCrunch titled "Facebook Starts Showing Fewer Text Status Updates, More From Friends," Facebook unveiled its latest change to its Newsfeed algorithm. In the new update, the Newsfeed will highlight fewer text posts from brands or pages, but more text-based updates from friends. The article says the Newsfeed will more heavily value brand updates that contain links and photos, rather than just plain text.
The article says the change comes after Facebook tested the impact of certain posts. "Facebook learned through testing that, the more simple, text-only status updates people see, the more they share," the article says. Unfortunately, this wasn't the case for brand pages. The article says, "A text-only status update from Pages didn't yield the same result as text status updates from regular users."
Justin Maas, vice president of client relations at Long Island SEO firm fishbat, says Facebook is molding consumers to make more intelligent decisions about how they interact with brands and purchase products. "The Newsfeed update wasn't just about improving experience for users," he says. "It was also about Facebook doing its job as a major online advertiser. Brand pages with media-heavy content like pictures, links, and videos will be valued more. Why? Because they are more interactive and can attract more consumers. Obviously, more engagement and sales generation means good business for Facebook."
Maas lists three ways Facebook is creating smarter, more interactive consumers.

The Newsfeed now weighs newsworthy content with links and photos more heavily than plain text. "This allows people to stay more informed on brands they follow and trending news topics," Maas explains.
Facebook allows users to hide advertisements and asks why. "Allowing this type of activity can help consumers decide better decide which brands they like and want to interact with. It gives them power and helps them educate themselves on all the brands out there," he says.
Abundance of product reviews on social media. "Consumers are more than likely going to make a purchase due to a positive review they have seen on social media," he says. "Facebook acts as a forum for brands to showcase their products and receive feedback from customers."
fishbat is a full-service digital marketing firm and social media agency dedicated to connecting all types of businesses with their target audiences in the most effective and efficient way. Through innovative strategies in social media management, search engine optimization (SEO), branding, web design, reputation management and public relations, fishbat promotes a consistent and professional online voice for all of its clients.
#####