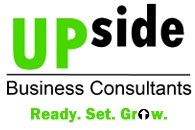 To get the best results in 2014, focus on the three C's: Customers, Content and Conversion.
Hauppauge, NY (PRWEB) December 20, 2013
Long Island SEO experts at Upside Business Consultants, a Long Island marketing consulting and internet marketing firm based in Hauppauge, NY, are sharing ten SEO strategies to improve performance in 2014.
To get the best results in 2014, Upside's SEO consultants suggest focusing on the three C's: Customers, Content and Conversion," says President Doug Betensky. "A strong SEO campaign starts with understanding your target audience and building a strategy to reach profitable customers segments. Next, build the right web content and provide a website user experience that will engage your audience. Then, focus on what you are going to say or do to convert leads to paying customers," says Mr. Betensky.
Upside also provided the following 10 small business SEO tips for 2014:
1. Develop an SEO marketing plan first. Performing keyword research, reverse engineering competitor's SEO, and determining the right link building and SEO tactics are important to do upfront. Make sure your website's architecture and content are structured to perform well in search engines. If you do not know, ask an experienced SEO company to perform an SEO audit of your website.
2. Install and use website analytics programs to drive website marketing decisions. Analytics programs tell you how people found your site, if they are staying on your website, where they are coming from, what content they are viewing, if they are taking desired actions etc. If your website is underperforming, the information available in your analytics can help explain why.
3. Content quality and context are key areas to focus on in your 2014 Long Island SEO. Website content should be unique and it should be high-quality. Content should not be scraped or derivative (source: Matt Cutts, Google). Search will increasingly look at semantics and the intent of the searcher. Keyword integration alone will not be as effective.
It's important to write for people, not Bots. "Think about context too," says Mr. Betensky. "Content consumed on a mobile device should be optimized for that channel. Understand how your audience is going to use and view that content and then build the right experience around that concept."
4. Geo-targeting and local search will remain essential for local businesses. All local businesses that are targeting a geographic area should make sure they pursue local SEO tactics, such as optimizing map listings, adding Citations (e.g. local listings and directories), and ensuring their website is optimized for local search – to name a few.
5. Make sure your marketing message is clear to your customers. Equally important are your Call-To-Actions (CTAs), where you ask a visitor to take a specific action that moves them down your conversion funnel. Strong content directly impacts the effectiveness of your SEO campaign. Make sure your website is "right" first.
6. Mobile can be an important part of getting the edge over your competition in 2014. Whether it is your website, your Google PPC ads or your social content, chances are you could improve performance if you were mobile-friendly. Optimizing content for mobile devices is highly recommended in 2014.
7. Own your online reputation. Be proactive and make sure it is positive, professional, and accurate. If it is not, you may be missing out on potential web traffic from your SEO campaign as searchers review your online footprint and go elsewhere. Getting customers to post reviews, issuing news releases and making sure you dominate search engines like Google for searches on your company name are important.
8. Pursue link-building with caution. Especially since Google's link penalty filter via the Penguin update, links should be from authoritative, credible websites. Spam links or purchased links are not advised, as they can lead to ranking penalties.
9. Choose your social media "outposts" carefully. According to a Content Marketing Institute study, the most successful business-to-business marketers were active on at least seven social media marketing or content channel networks. "7 social networks are often too many to manage for a small business," says Doug Betensky. "It's important to carefully select the right ones where you will get the most return on your time invested. Craft a social media content plan that addresses how each social "outpost" will be used by your company."
10. Make sure your customer contact strategy is fine tuned. If SEO brings a horse to water, it's up to your office to be able to close a deal, convert a phone call to an appointment or sale, and manage your internal sales process.
If you are looking for professional advice on any of these areas of Long Island SEO, reach out to Upside Business Consultants, visit UpsideBusiness.com or call (516) 610-0922.
About Upside Business Consultants:
Based in Hauppauge, NY Upside is a full-service strategic marketing consulting, online marketing, SEO, and social media firm focused on growing businesses. Marketing consultants at the firm help small businesses get better results through an innovative combination of strategic marketing and agency services. Upside services New York City and Long Island small and medium sized businesses.