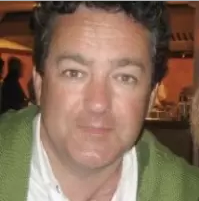 Hampshire, UK (PRWEB UK) 1 May 2014
LookUpBubbles.com is the award-winning virtual personal shopper service that helps people buy better. Hunting through millions of products and deals Bubbles constantly searches, 24/7, on behalf of the consumer until the best price & product is found.
Effective 2nd June 2014, Mr Bradshaw will join the company as it concludes a major development that will revolutionize content monetisation for all site publishers. By breaking down barriers--creating for the first time the means to track sales (even when shoppers review products using multiple devices), publishers will finally enjoy a bigger share of the rewards for online sales.
As a consequence, added incentives driven by Bubbles will substantially increase eCommerce traffic from affiliate publishers to merchants. With UK online sales figures in 2014 expected to breach £100bn the previous year's contribution and performance by affiliates at only £9bn Bubbles has a considerable opportunity to generate a greater share.
James brings an in-depth knowledge to the team at LookUpBubbles.com and a wealth of eCommerce experience having been Commercial and Product Director at Play.com for over 5 years.
Speaking on his appointment, James Bradshaw: "This is a very exciting time to be joining Bubbles as they continue to disrupt eCommerce norms. Conquering what has been a frustrating limitation amongst publishers in being able to qualify online sales initiated by their sites and with it a fair share of the rewards."
Founder and CEO, Julian Fisher: "We are delighted to be joined by James as Chairman. His in-depth commercial experience in eCommerce will add value and direction to Bubbles as he takes responsibility overseeing what is turning out to be the most thrilling time for the Company."
Contact: Briony Stroud, info(at)lookupbubbles(dot)com / lookupbubbles.com T: 0845 299 6399