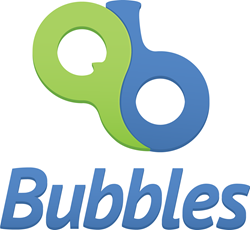 Hampshire, UK (PRWEB UK) 5 June 2014
Launched as part of Bubbles campaign 'PRIDE' which looks at every part of a product's listing, to include its title, description and of course its images the marketplace aims to show how consumers are many times more likely to consider a product that is properly presented with every possible view available for their consideration.
The Orbitvu Alphashot 360 is an all-in-one compact, portable photographic studio, creating professional photographs in 2D, 3D or in 360 degrees. Images are set against a white background, allowing the focus to be entirely on the product with no distractions. Results can be 2D showing the product from one angle, 360 degrees creating a video of the product rotating from one level, or 3D giving the consumer the ability to rotate the product in any direction, giving them the full scope of the product from all angles.
LookUpBubbles.com met Aj's Studio, resellers of Orbitvu in the UK, at The Spring Fair International at the NEC in Birmingham in February this year. Bubbles then invited Aj's Studios to join their stand at the Internet Retailing Expo 2014 to showcase the Alphashot 360.
On talking about how Orbitvu can help Bubbles, Andrew Dibben of Aj's Studios, "Today, having an online presence is of key importance for both sales and branding. The Orbitvu system offers businesses the chance to quickly and easily create highly detailed and accurate representations of their products, resulting in more sales and fewer returns, all with a highly personalised customer service from AJ's Studios."
The introduction of the Alphashot 360 ties in with LookUpBubbles.com new PRIDE system, helping their retailers create attractive product listings which maximise sales. PRIDE stands for Product, Reviews, Information, Delivery and Engagement. Each product listing will get a score based on each of these areas. The Alphashot 360 will help retailers improve their score in the images part of the product section.
CEO of LookUpBubbles.com, Julian Fisher on the introduction of Orbitvu "When we saw the quality of images and the simplicity of the Orbitvu system we knew it was a perfect fit for PRIDE. Visitors to an online store will expect nothing less in terms of the quality of presentation than if they were to visit a shop in the high street."
The overall goal of this partnership is to help consumers to buy better. Product images taken using the Alphashot 360 provide high quality colour photographs and video, free from distracting backgrounds and watermarks. Helping and guiding retailers to achieve such high quality images and product listing place LookUpBubbles.com at the forefront of excellent marketplace listings.