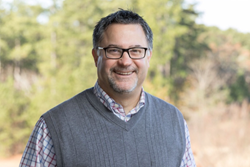 I'm looking forward to serving Loop's customers and potential clients. I'm excited to be working alongside a team of dedicated, technology-driven and customer service oriented partners. - Jeff Asselin
Augusta, GA (PRWEB) January 05, 2017
Loop Human Resource Advisors, an Augusta-based staffing and recruiting firm, announced today that Jeff Asselin has joined the firm to lead both new business development and marketing efforts for the company.
Jeff comes with a wealth of experience in the IT and technology space and has spent the last 20 years working with clients to solve their business challenges. Asselin's background was a perfect match for Loop, the only IT and technology staffing firm in the area. "I'm looking forward to serving Loop's customers and potential clients," said Asselin. "I'm excited to be working alongside a team of dedicated, technology-driven and customer service oriented partners."
Jeff joins as Director of Sales and Marketing to continue Loop's recent success providing HR services to many top southeastern companies. Jeff will primarily focus on finding companies that could benefit from Loop's custom HR business solutions. His years of sales and marketing experience and diverse business contacts throughout Augusta and the Southeast are tremendous assets.
Charlie Wall, Loop Co-Founder said, "We're very excited for Jeff to join our team. The cyber industry in Augusta is still in its infancy, and we want to make sure we're in position to help companies as they move to Augusta, so the timing could not be better."
"The intangibles Jeff brings are invaluable. He's very well respected in the business community and dialed in to the technology industry, both of which align well with our goals as a company," said Donald King, Technical Recruiter. "We view Jeff's appointment as proof of our commitment to being the leading IT staffing firm in the area."