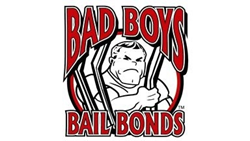 Over the Fourth of July holiday period in Los Angeles, we see an increase in alcohol-related assault charges and of course, there will be a spike in DUI arrests due to the maximum enforcement period
Los Angeles, CA (PRWEB) July 03, 2014
Los Angeles bail bondsman with integrity can be hard to find. The most difficult decision being made by people seeking bail bonds is agents know who to trust. Bad Boys Bail Bonds President C. Jeffrey Stanley wants Californians to enjoy this week's Fourth of July Holiday, but warns everyone to be safe and obey the law. Anybody who needs a bail bondsman in Los Angeles should call Bad Boys.
"Over the Fourth of July holiday period in Los Angeles, we see an increase in alcohol-related assault charges and of course, there will be a spike in DUI arrests due to the maximum enforcement period," says Stanley. "We hope people don't need us but we have Los Angeles bail bonds agents available 24 hours a day for no extra cost."
It is no surprise that the CHP and L.A.P.D. will have a maximum enforcement period during the Fourth of July Holiday. In a recent year there were 16,568 alcohol-related accidents in Los Angeles and California, that left 1,017 people dead, and another approximately 15,000 people injured. The maximum enforcement period means that the CHP will deploy all available officers to patrol duty.
If the worst does happen and you find yourself arrested in Los Angeles, Bad Boys Bail Bonds in LA says that all is not lost. There are ways they can get you out of jail, even outside of regular business hours. "We have agents available in Los Angeles 24 hours a day and we provide the fastest release the jail will allow. We also offer easy payment plans," says C. Jeffrey Stanley.
Some tips to know about Los Angeles Bail Bonds:
THE NUMBER TO BAD BOYS BAIL BONDS IN LOS ANGELES: It is not good enough to have our number in your cell phone. The police will take your phone upon arrest in Los Angeles County. You will be able to make your call once you are in the holding tank and there is no phone book. Our number is: 1-415- 355-0123 for people needing help in LA.
STASH CASH: Most ATMs have a per-day limit on what you can withdraw. If you don't want to be stuck inside until the bank re-opens, leave extra cash for bail with someone you can trust, who will bring it to our office and co-sign your bond. This will allow the fastest jail release available after the booking process.
BE READY TO PROVIDE NAME, BIRTH DATE, AND JAIL LOCATION: The bail bondsman will get more information later, but that is what is needed to start the process.
What you should know, is that even if there isn't a judge available, there are things we can do to post the bond on your behalf. Despite what people may believe, in most cases, there is no need to wait in jail until after the holiday passes. Bad Boys Bail Bonds is open 24/7, 365 days a year and helps thousands of people get out day and night.
"The main thing is, if they have valid identification, their jail location and a method of payment, we can probably take care of the rest," said Stanley, who will have his team of Los Angeles bail bonds agents on duty during the Fourth of July Holiday.
C. Jeffrey Stanley also encourages people to be mindful of their surroundings and who they are with. If you are traveling in a vehicle where there is an open container or an illegal substance, all passengers of the vehicle are exposed to arrest, he said.
"Holidays are meant for family and fun, so designate a driver, obey the law and enjoy yourselves. We hope you won't need us, but we are here if you do," Stanley said.
Bad Boys Bail Bonds is a licensed Bail Bonds Company in California with locations and agents all over the state. Bad Boys Bail Bonds has been helping families for many years. Their licensed bail bond agents have helped people in every situation imaginable statewide. The company offers 24/7 bail bond services with easy payment plans and discounts for homeowners, military, union members and other qualified customers. They also offer the lowest rates allowed by law. If you or a loved one needs help, do not hesitate to call the closest location. They can also help with inmate locator searches in Los Angeles and throughout California. Call Bad Boys Bail Bonds today at 1-800-BAIL-OUT, because, "Your Mama Wants You Home!" Trust us, we've got this.
Bad Boys Bail Bonds Los Angeles
412 Bauchet St
Los Angeles, CA 90012
(213) 626-6226
badboysbailbonds.com
Bail Bonds Service