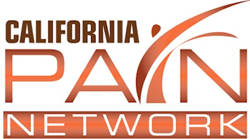 Laser discectomy allows patients to go home the same day and get back to activities within 1-2 weeks!
Los Angeles, California (PRWEB) September 29, 2014
Cutting edge laser discectomy procedure is now being offered by the top Los Angeles and Bakersfield pain management doctors in the California Pain Network. The procedure is minimally invasive, allowing those with sciatica to achieve a speedy recovery with minimal down time. Call (310) 626-1526 for more information and scheduling.
While the majority of those with sciatica are able to avoid surgery with top conservative treatments, an unfortunate few will need to undergo a discectomy procedure. While the procedure is typically successful, it often necessitates a short hospital stay and a recovery time of over a month.
The laser endoscopic discectomy procedure involves a minimally invasive camera being inserted into the problem spinal level, and then use of a laser to remove some of the disc for decompression. This allows the piece of disc that is pushing on a nerve root to be removed, with the pain subsequently being diminished.
After a laser discectomy procedure, patients are able to go home the same day and spend the night at home. Recovery time is minimal, allowing individuals to return to work and recreational activities typically within a couple weeks.
Along with the laser endoscopic discectomy procedure, the Los Angeles pain management doctors perform all kinds of nonoperative treatments such as medications, epidural injections, facet and medial branch blocks and more.
Most insurance is accepted at the pain clinics in Los Angeles and Bakersfield, including PPO's, Workers Compensation and Personal Injury along with Medicare. Call (310) 626-1526 for more information and scheduling with pain management Bakersfield and Los Angeles trusts. There are five locations to choose from.