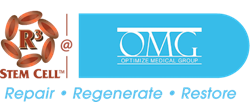 Currently Optimize Medical Group is offering two PRP injections for a total price of only $975!
Los Angeles, California (PRWEB) March 22, 2016
Optimize Medical Group in West Los Angeles is now offering partially insurance covered stem cell and PRP therapy for both degenerative arthritis, sports injuries and overuse conditions. The procedures are performed by Board Certified providers, with extremely effective pain relief. Call (310) 507-9464 for more information and scheduling for PRP Los Angeles trusts.
PRP therapy is short for platelet rich plasma therapy. The procedure involves a simple blood draw from the patient's arm, with the blood then being rapidly spun in a centrifuge machine for 15 minutes. The result is a platelet rich material with a plethora of growth factors that facilitate regeneration and repair of the damaged areas.
There are several conditions that do well with PRP therapy including hip, knee and shoulder arthritis, back/neck pain, and rotator cuff injury. Tendonitis of the shoulder, elbow, achilles and knee also do great with platelet rich plasma therapy.
The vast majority of patients undergoing PRP therapy are able to achieve relief and avoid the need for surgery. Athletes are typically able to heal quickly and get back on the field faster than with conventional healing options.
Optimize Medical Group accepts the vast majority of insurances. The injection material is not covered by insurance though, and Optimize offers significant discounts on it. Call (310) 507-9464 for more information and scheduling on PRP therapy Los Angeles trusts.