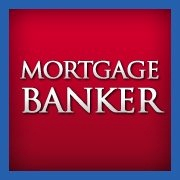 Mortgage branch opportunities in Los Angeles for top producing loan originators, 877-889-7474
Los Angeles, California (PRWEB) July 24, 2014
AnikimCreditCorp.com has to got the green light to locate mortgage originators in Los Angeles California, and offer them a mortgage branch operation. The mortgage firm represents many national lenders, but a new contract has the firm focused on finding loan originators in Los Angeles County to assist the lenders with their Realtor partners. The mortgage net branch opportunity is for qualified licensed loan originators that can prove production, and have the ability to service the banks Realtors. The consulting firm is also contacting existing mortgage branches, and offering them a chance to become a part of a revolutionary marketing plan that will give loan officers the opportunity to work with real estate agents. Many brokers and banks spend their time calling and visiting real estate agents to solicit business. The mortgage firm finds buyers and sellers of real property and presents them to the agent. The loan originator is the client's first contact, not the other way around. To learn how to apply for the new net branch opportunity in Los Angeles call 877-889-7474.
The mortgage consulting firm locates qualified mortgage professionals by using the internet to search for individuals looking for employment, and then connects them with a direct lender. The mortgage firm has been in the mortgage industry for many years, and they have mortgage bankers that are in need of underwriters, loan officers, processors, and top executive positions. To find out more about the different mortgage net branch opportunities in Los Angeles, or to find out about the various virtual loan officer jobs also available, contact the firm directly.
Net branch mortgage companies are always on the lookout for licensed professional mortgage loan originators looking for a better opportunity. The new locations in Los Angeles will help these lenders to hire more top loan officers looking to work at a branch location, or join a company as a virtual loan officer. The mortgage consulting firm helps locate new applicants for large mortgage bankers throughout the country, and submits them to the lenders for approval. AnikimCreditCorp.com also consults with mortgage warehouse lines, as well as helping mortgage bankers with "scratch and dent loans" or conduit kicked loans that may have agency approval, but have an issue with selling off their warehouse lines. The different mortgage related services that the firm offers makes them an all-around fit for the large lenders, which allows the mortgage banks to focus more on funding loans, while the recruiting and consulting firm works behind the scenes providing new loan origination and secondary solutions. The new branch opportunity in Los Angeles is just one of many locations that are opening soon, the company's partners plan on adding every major city in California with a local branch. Interested parties can contact the company by visiting their branch development website seen here, http://www.mortgagebranchopportunities.org/contact-us/
About the company: AnikimCreditCorp.com was started after the mortgage crisis to help struggling loan officers and net branches find mortgage banks that were able to sustain through the tough times. Kevin Leonard from New World Mortgage, former owner of a large mortgage banking company, has many relationships with lenders and brokers throughout the county, and helps place mortgage loan officers with jobs and mortgage net branch companies. The company also helps connect some of their banker clients sell scratch and dent loans to help clear warehouse lines for bankers. Learn more about the company and their affiliates by clicking here.
Contact: Mason Baxter
Phone: 877-889-7474