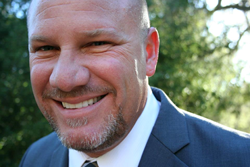 Reverse mortgages in Los Angeles California made available from new office
Los Angeles, California (PRWEB) September 17, 2014
One of the fastest growing mortgage and real estate groups has just opened a department dedicated strictly to reverse mortgages in Los Angeles. With the housing market showing signs of recovery and more individuals worried about the future finances, a reverse mortgage is the right loan for many seniors 62 or older. The average age of individuals that went through the federally required reverse mortgage counseling was 71.5, down from 76 in 2000 and nearly 77 in 1990. Younger seniors are looking into the reverse mortgage product as an alternative to selling their homes. The new division for the riverside mortgages is sending out letters to those who are at the qualifying age or older, offering a no cost consultation to help educated the consumer on the product. To find out more about reverse mortgages in Los Angeles and how they work, speak directly with a mortgage expert by calling (888) 217-6222.
The informational website for reverse mortgages in Los Angeles http://www.seniorbankservices.com is being used to drive business for the new division. The most common type of reverse mortgage is a Home Equity Conversion Mortgage, also known as an HECM reverse mortgage. HEMC's constitute around 90% of the market for this type of home loan. A HECM reverse mortgage is insured by the FHA, which implemented the program in 1989. Despite the advantages of obtaining an HECM reverse mortgage, relatively few senior homeowners have taken advantage of the loan product, only a small percentage of seniors who qualify for this program have actually participated since the HECM reverse mortgage was first offered by the FHA. To be eligible for this type of home loan, the property must be the main residence of the borrower. It must also be a single-family home, or a multiple-unit home with no more than four units, the senior must live in one of the units. In addition, condos or manufactured homes can be considered for an HECM reverse mortgage as long as they meet HUD or FHA standards. The amount that the senior can qualify for depends on the age of the youngest person on the loan agreement, the current interest rate, and the appraised value of the property. To learn more about the lender or to speak with a reverse home loan expert in Los Angeles visit, http://www.seniorbankservices.com/reverse-mortgage-los-angeles/
The new reversed mortgage division is utilizing the internet to further deliver important information about the home loan for seniors. The company has a reverse mortgage calculator that homeowners can input their figure to determine was type of cash is available to them. A reverse mortgage can take a bit longer than a traditional loan to close due to the mandatory counseling involved. Those considering applying for one of these home loans should take that into consideration. All the information about these types of loans and others can be provided by visiting the website and the government links on the pages.
About the Company:
SeniorBankServices.com is a nationwide reverse mortgage information website that offers reverse mortgage information and connects prospective clients to qualified licensed reverse mortgage brokers and lenders to homeowners in San Diego California and throughout the United States. The company and its partners follow all rules and regulations regarding reverse mortgages. To learn more about a reverse mortgage in San Diego California, or to speak to a senior mortgage consultant visit the company website.
Contact:
Mason Baxter
Phone: (888) 217-6222
Email: info(at)seniorbankservices(dot)com