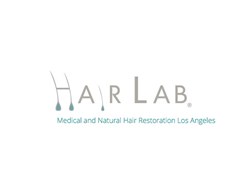 "Our goal is to help as many people as possible feel better about their hair and to help restore their confidence," explains Dr. Chao, "Providing the best pricing for as many patients as we can is our way to reach this goal."
(PRWEB) August 27, 2013
Hairlab, a popular hair restoration clinic, is now offering laser cap devices, a simple and painless alternative to the traditional and well known hair restoration surgery for both men and women. The laser cap is said to have the advantages of simpler usage, affordable budget and above all provides a painless experience, to combat the problem of thinning hair.
This novel and promising technology was invented in 2010 by the optical physicists David Smith, PhD and Dr. Michael Rabin who were trained at M.I.T. While the standalone laser cap procedure produces just about average results, this new technology when combined with the traditional hair restoration surgery, produces aggressive results. This not only drastically reduces hair thinning but also promotes hair growth. Using the laser cap is much simpler as well.
Now, owning a laser cap is made easy by Hairlab. The laser cap is available for purchase through participating doctors only. They also provide free upgrade to 272 lasers from the regular 224 lasers to customers on cash payments. Moreover, this offer also includes a three month kit of Revivogen Scalp therapy treatment absolutely free. Hairlab tries to ensure that its customers always get the best value for their money.
For more information on purchasing the laser cap device and appointments, contact the office or click here.
About HairLab
At HairLab we take pride in offering the best price for hair restoration services. Our team of specialists focuses on delivering quality and value. We have built our business on referrals and excellent results, and we want to add you to our family of satisfied customers. For more information, visit http://www.hairlab.net.