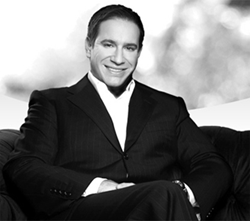 Los Angeles, CA (PRWEB) June 06, 2014
Los Angeles cosmetic dentist, Dr. Kevin Sands, today announces that he now offers Smile Makeovers, which are combinations of treatments that restore and refine the smiles of patients whose teeth are affected by cosmetic flaws. The Smile Makeover is individualized according to the needs of each patient, giving Dr. Sands more flexibility in how he addresses the issues present in each case. Patients start with an examination with Dr. Sands, who identifies problems that are contributing to their smile dissatisfaction. No two patients receive the same Smile Makeover, but all patients receive an amazing degree of transformation through their individualized treatment plans.
About Dr. Sands, Top Dentist Los Angeles
Dr. Kevin Sands, Los Angeles best dentist, offers numerous cosmetic treatments to area patients who want to improve their smiles and confidence. His popularity is well-deserved with the reputation he has established as the top provider of aesthetic dental procedures in Los Angeles. Unsurprisingly, reporters have repeatedly covered his expertise in magazines. By giving supreme care and attention to all individuals, Dr. Sands ensures that the results his patients receive from treatment are second to none. In addition to performing cosmetic treatments, Dr. Sands is experienced in restorative care, giving patients who visit his office more flexibility in how they pursue dental wellness. He provides various types of dental treatments in Los Angeles, including dental implants, teeth whitening and porcelain veneers. Visit http://www.losangelescosmeticdentist.us for more information.
The Smile Makeover has been used to improve the smiles of patients around the world, giving them more confidence by eliminating the cosmetic flaws that plague them. With the skill Dr. Sands brings to cosmetic dentistry, patients receive phenomenal results when they get a Smile Makeover at his office. An individual plan covers all problems assessed by Dr. Sands in the initial exam, and recommended treatments may address everything from superficial dental stains to tooth spacing problems.
A wide range of treatments may be used during the Smile Makeover. For example, restorations may be provided through tooth-colored fillings, inlays, onlays or crowns depending on the severity of decay or damage and the locations of teeth. When patients have missing teeth, Dr. Sands may recommend bridge-supported crowns, dental implants or dentures based on treatment goals and candidacy. Patients with bite irregularities can also receive Invisalign as part of their Smile Makeover, improving their looks, comfort and oral health for a lifetime. Used together, the treatments that comprise the Smile Makeover provide total aesthetic rejuvenation to recipients.