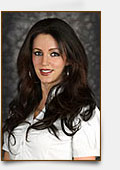 Los Angeles, CA (PRWEB) July 01, 2014
Cosmetic dentist, Dr. Poneh Ghasri, now offers smile makeovers with Invisalign, porcelain veneers and Lumineers. These are among the most common cosmetic treatments and can be used to correct multiple problems. In some cases, they can even be used to improve dental health.
About Dr. Poneh Ghasri, Expert in Porcelain Veneers Los Angeles
Dr. Poneh Ghasri is a popular Los Angeles cosmetic dentist. She attended UCLA, from which she earned her degree in neuroscience, before continuing her studies at the School of Dentistry at UCLA. After earning her Doctor of Dental Surgery, Dr. Ghasri completed advanced courses and certification in various areas of dentistry, including Lumineers, implant reconstruction and Invisalign. She is considered an Invisalign Preferred Provider and a Top Lumineers Dentist, and her patients appreciate her compassion, skill and dedication to their dental health needs.
Invisalign is an orthodontic treatment that can straighten teeth using clear aligner trays instead of the brackets and wires of traditional braces. The aligners are smooth and comfortable, and they are nearly invisible when worn. Patients can remove the aligners as needed for eating, drinking and performing dental hygiene. Treatment time can vary based on the specific orthodontic needs of each patient.
Other treatments are also available. Porcelain veneers and Lumineers are good options for patients who have multiple cosmetic flaws. Both of these restorations can be used by Los Angeles cosmetic dentist Dr. Ghasri to conceal chips, worn enamel, discolorations and misalignments. The primary difference between the two types of restorations can be found in the preparation process.
Porcelain veneers require a small amount of enamel to be removed, which means they can be used for more extensive alterations. Lumineers can be placed directly over the natural teeth, which allows for a reversible and conservative restoration option. Both offer distinct benefits to different patients. Dr. Ghasri can help patients learn which type of veneer is most appropriate for their needs.
Each patient is provided with an initial evaluation during their smile makeover consultation. This allows Dr. Ghasri to identify trouble spots, potential dental health issues and make recommendations. She works closely with her patients to understand their goals for treatment and their desired outcomes.