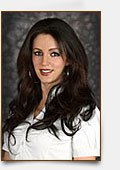 Los Angeles, CA (PRWEB) February 04, 2015
Los Angeles cosmetic dentist, Dr. Poneh Ghasri, is now providing complimentary Invisalign consultations for a limited time to all patients who want to inquire about straightening their teeth. The offer is an opportunity to find out if treatment is right by having the dentist look at the condition of teeth without a fee. Invisalign retainers are becoming more popular with the adults who want a discreet way to fix the alignment of their teeth without wearing unsightly metal braces. This appointment does not require a commitment, but it is a chance to make a decision regarding treatment.
"Almost every patient that we see has some insecurities relating to the appearance of their teeth, even if they are otherwise healthy," Los Angeles Invisalign provider, Dr. Poneh Ghasri, stated. "Invisalign treatment is a remedy for people that desire closing large spaces between teeth, creating a more uniform smile, and adjusting alignment discreetly."
Invisalign can treat the following imperfections in a dental patient:

Gaps
Crookedness
Crowding
Overbite
Crossbite
Aside from the obvious aesthetic benefit, choosing Invisalign correction has plenty of positive points over traditional braces. Retainers are completely removable so brushing and flossing habits can resume as normal. Other options involve cleaning tough areas between brackets that can cause buildup and decay easily. The Los Angeles orthodontist prefers Invisalign for any eligible patient because there is less chance of irritation and emergency visits than with metal braces.
"Patients want Invisalign so that they can experience discreet correction that will go unnoticed by classmates or co-workers, but the cleanliness and lack of complications is appealing to the professional perspective," the Los Angeles dentist said. "We do continue to offer different types of braces for patients unsuitable for retainers, but it never hurts to have options."
Perfect tooth alignment, elimination of large gaps, and correction of bite problems reduce the risk of other adverse oral conditions, such as TMJ disorders. Crowded teeth are also more difficult to clean properly so they can hide bacteria in tiny crevices. A complimentary or discounted professional dental service raises awareness to people that would otherwise continue to neglect the importance of oral care. Visit http://www.wilshiredentalcare.com for more information.