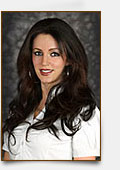 Los Angeles, CA (PRWEB) May 13, 2016
Los Angeles dentist, Dr. Poneh Ghasri announces that she is currently offering multiple promotions on cosmetic dental procedures at Mid-Wilshire Dental Care, dentist office in Los Angeles. At present, patients can receive special prices on Invisalign, Zoom whitening and office whitening and complimentary consultations for Invisalign and Lumineers. With these discounts, patients can have flaws eliminated from their smiles more affordably.
The Invisalign promotion being offered by Dr. Poneh Ghasri, smile makeover dentist, reduces the total price of treatment by up to $1,000 and includes a complimentary consultation as well as complimentary teeth whitening and complimentary records, each worth $400. This can dramatically reduce the cost of improving appearance, oral health and comfort with discretion. Professional teeth whitening is offered at $89, a significant reduction from the regular price of $250. Zoom whitening, a newer whitening option involving up to three bleaching cycles per visit, is discounted to $195 from its regular price of $650. Finally, Dr. Ghasri is offering complimentary consultations on Invisalign and Lumineers, a low-profile, translucent version of traditional porcelain veneers. Each of these offers cannot be combined with other offers, and some restrictions may apply.
Patients can visit Los Angeles teeth whitening dentist, Dr. Ghasri , for a complete range of dental treatments, including restorative, periodontic and other procedures. Restorations are available in the form of tooth-colored fillings, which use composite resin without mercury, as well as inlays, onlays and crowns. Periodontal treatment, such as scaling and root planing, is available to address gum disease ranging from mild to severe. Patients with infected teeth can visit Dr. Ghasri for root canal treatment, which can eliminate the need for tooth extraction and replacement. Other options offered by Dr. Ghasri include anti-aging dentistry, sedation dentistry, preventive dentistry and emergency dental treatment.
About Dr. Poneh Ghasri
Dr. Ghasri earned her Bachelor's Degree in Neuroscience as well as her Doctorate of Dental Surgery from UCLA. Following her graduation with honors from the UCLA School of Dentistry, Dr. Ghasri completed special training in a variety of specializations, including implant dentistry, cosmetic dentistry and restorative dentistry. Today, her extensive training and experience support her skills at providing her patients with smile makeovers, full mouth reconstructions and other services. Dr. Ghasri is an Invisalign Preferred Provider and a Top Lumineers Dentist.