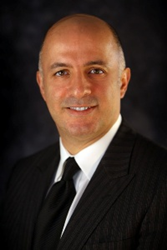 Los Angeles, CA (PRWEB) June 10, 2016
Dr. Bijan Afar, dentist, is commenting on the results of a recent study, now linking pancreatic risk and certain types of oral bacteria. Pancreatic cancer, the 12th most common cancer in the United States, is often detected only after it is terminal. Now, scientists hope that oral bacteria screenings might help identify pancreatic cancer risk early, giving patients a better prognosis. The discovery of a connection between oral bacteria and pancreatic cancer risk may also highlight the value of consistent and thorough oral hygiene.
The study that connected pancreatic cancer and oral bacteria was led by Dr. Jiyoung Ahn at NYU Langone. According to Dr. Ahn, this new connection may add to the current list of pancreatic cancer risk factors, which includes heredity, smoking, male gender, and African American race. While analyzing participants in large studies of cancer risk performed over almost 10 years, the researchers found that two types of bacteria were associated with increased incidence of pancreatic cancer. Porphyromonas gingivalis and Aggregatibacter actinomycetemcomitans were linked to 59-percent and 50-percent higher risks, respectively. Interestingly, these two bacteria types are also known to be involved in periodontal disease, a condition that Dr. Afar treats at his dental office.
In addition to periodontal care, patients can receive a full range of other treatments from Bijan Afar, DDS. Preventive dentistry, including cleanings and exams, is available along with restorative dental care, such as fillings, inlays, onlays, and crowns. Patients can also receive veneers, Lumineers, teeth whitening, and more from a cosmetic dentist. Dental implants are available for replacement of missing teeth, and sedation is offered for those who need it. Dr. Afar also provides dental surgery, orthodontics, and pediatric dental care.
Dr. Bijan Afar earned his degree in Microbiology at UCLA before earning his DDS and M.S. in Oral Biology at the UCLA School of Dentistry. A recipient of the prestigious California State Fellowship, the Hortense Fishbaugh's Fellowship and an Oral Biology Graduate Fellowship, Dr. Afar also received a Dentist-Scientist Fellowship from the NIH in order to research implants and periodontology and specialize through his degree at the University of Washington in Seattle.