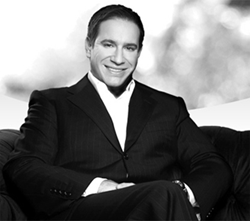 Los Angeles, CA (PRWEB) April 24, 2015
Los Angeles Invisalign provider, Dr. Kevin Sands, is now offering a special price on Invisalign this spring. Invisalign has quickly become the orthodontic treatment of choice for socially conscious dental patients because of the improved discretion, comfort and treatment time it offers compared to alternatives. As the season of renewal, spring is the perfect time for patients to invest in a treatment that has lifelong benefits for their looks, confidence and oral health. Patients who are interested in this offer can contact the office of Dr. Sands for more information.
The Invisalign system works with clear plastic aligners instead of the metal brackets and wires that have classically been associated with braces. When patients wear the aligners, they can count on avoiding the unwanted attention that metal braces often bring. Because the aligners are removable, patients can take them out to brush and floss as usual and can even clean the aligners directly to reduce their oral health risks and preserve their appearance. With no brackets to abrade the cheeks, Invisalign recipients can engage in sports without fear of discomfort. Many patients who choose Invisalign also complete treatment more quickly than if they had chosen another orthodontic treatment.
Invisalign treatment begins with a consultation to establish goals and personalize a treatment plan. Using photos, X-rays and bite impressions, Dr. Sands designs unique aligners for patients to wear for a set period of time. At regular appointments, patients return to his office for the next stage of aligners. The Invisalign cost varies according to several factors, including the types and extent of bite irregularities and the presence of any factors that require additional appliances. Patients interested in this treatment can examine the results of successful recipients in Invisalign before and after photos.
Dr. Kevin Sands is a graduate of the USC School of Dentistry and a reputable provider of cosmetic and restorative dental care for Los Angeles residents at his office in Beverly Hills. A member of several organizations in his profession, Dr. Sands has been spotlighted by a variety of media sources for his high-profile work. Patients who visit Dr. Sands receive treatment that is tailored to optimize their dental appearance and health. Visit http://www.invisalign-losangeles.net to learn more.