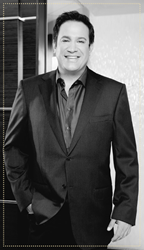 Los Angeles, CA (PRWEB) August 12, 2015
Invisalign dentist, Dr. Kevin Sands, is now offering a promotion on Invisalign to help patients explore their orthodontic treatment options. During the consultation, Dr. Sands compares the benefits of Invisalign to braces. Fixing crooked teeth once required spending months to even years of having to wear metal braces. While metal braces are still around today, more patients are choosing Invisalign. Invisalign is a revolutionary orthodontic treatment that works much like braces. Where it stands out the most is the big differences that make it more versatile and more comfortable.
"Nobody wants to wear those wires over their teeth and have to go and get their braces tightened or to look like they have a 'tin grin.' Invisalign is clear, removable braces. You take them out when you eat, if you have a date, or a special function. They're amazing," Dr. Sands states. The steps for Invisalign begin with a comprehensive dental examination. Dr. Sands' team performs a complete dental evaluation by using a series of records and a 3D digital model that is used to design the treatment plan. Patients can begin treatment as soon as their Invisalign aligners have been custom-made. "We will give you a full set of plastic aligners, and every couple weeks, you'll change them. Within a certain amount of time, you'll have perfectly straight teeth," explains Dr. Sands.
If cost is a concern, Dr. Sands offers financing options, and his team will strongly work with patients to help them get the most out of their insurance coverage. Dr. Sands' office features a luxurious environment including:

Flat screen TVs
A selection of DVDs
Nitrous oxide to help patients relax
Massage therapy to ease away the stresses and strains of the day
By reviewing Invisalign before and after pictures, you will reveal the many different issues that can be corrected by this advanced orthodontic treatment. However, Invisalign may not be right for all patients. "In some cases, conventional braces are the only way to go, but typically, Invisalign can fix all problems," says Dr. Sands.
About Dr. Kevin Sands
Dr. Sands has worked with some of Hollywood's top celebrities. He is known for his personalized treatment and his attention to detail that he shows to each patient and for each procedure. He is a graduate of the University of California's School of Dentistry and completed advanced training at the Las Vegas Institute. He is currently a member of a variety of professional organizations, including the California State Dental Association, the American Academy of