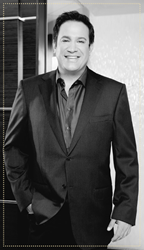 Los Angeles, CA (PRWEB) September 11, 2015
Los Angeles Invisalign provider, Dr. Kevin Sands, now offers a new promotion on Invisalign, Invisalign Express and Invisalign Teen. Consultations can be a great idea for those who need orthodontic treatment but are unsure of their options or candidacy for specific procedures. Invisalign, Invisalign Express and Invisalign Teen are all designed to meet a variety of needs. Though, a person's candidacy will depend on their individual smile needs. Contact his office to learn more about this promotion.
About Invisalign and Its Candidates
"Nobody wants to wear those wires all over their teeth and have to go and get their braces tightened and look like they have a 'tin grin.' Traditional braces used to be popular, but now we do a procedure called Invisalign, which is clear, removable braces. You take them out when you eat or if you have a date or a special function. They're amazing," Dr. Sands states. The different types of Invisalign and candidates include:

The classic treatment uses clear aligners that gently move teeth using pressure over the course of treatment. Most patients will have 20 to 30 stages of aligners and finish treatment in about a year. Those who have gapping, crowding, crossbite, overbite or underbite may all be candidates.
For a beautiful smile fast, the Express version of Invisalign is designed for speed and efficiency. This option can be an excellent choice for anyone with mild orthodontic problems, orthodontic relapse or plans for a complete smile makeover.
Teens need special treatment options, and this teen-friendly version of Invisalign has been created to meet those needs. Any teen that has good brushing and flossing habits, as well as orthodontic issues, such as a crossbite, overbite, underbite, spacing or crowding, may be a candidate.
After the consultation, patients will be ready to begin treatment. "We will give you a full set of clear plastic aligners, and every couple weeks, you'll change them. Within a certain amount of time, you'll have perfectly straight teeth," states Dr. Kevin Sands. For more information, visit http://www.invisalign-losangeles.net.
About Dr. Kevin Sands
Some of the best-known smiles in Hollywood and around the world have been treated by Dr. Sands, who is a world-renowned cosmetic dentist. He has been highly sought after for his opinions and advice, as his work has been featured in "Dr. 90210" and "Cosmopolitan" magazine. He offers comprehensive, cosmetic and restorative dentistry with a special focus on aesthetics, strength and durability. Dr. Sands is a graduate of the School of Dentistry at the University of California and of the Las Vegas Institute. An LVI Preferred Dentist, Dr. Sands is also a member of the California State Dental Association, the American Academy of Cosmetic Dentistry, the American Dental Association and the Academy of Cosmetic Dentistry.