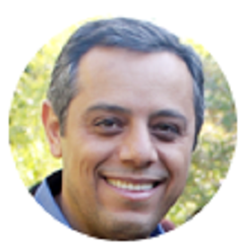 Los Angeles, CA (PRWEB) August 24, 2015
Dr. Sharyar Baradaran, periodontist, now offers surgical as well as non-surgical periodontal disease treatment options. According to the U.S. Centers for Disease Control, about 65 million American adults have some degree of periodontal disease. That is almost half of all adults in the U.S., and the prevalence is even higher in older adults, where more than 70 percent of whom are suffering from gum disease. Fortunately, there are treatments that can stop the progression of this disease and improve gum health.
Early symptoms of gum disease include:

Red or inflamed gums
Swollen, shiny or puffy gums
Gums that bleed easily
Chronic bad breath
As the disease continues, it can destroy both gum and bone tissue, which can eventually lead to gum recession and loose or lost teeth. "You know the old saying about being a little long in the tooth? This is when patients have had gum recession. One of my areas of expertise, one that I am particularly proud of, is that I can recreate and rebuild gum tissue and bring it back to its previous state with an almost 100 percent success rate … Incisions are made in such a way that there are no scar lines. The recovery occurs exceptionally fast, and the results are outstanding," Dr. Baradaran, expert in gum grafting in Los Angeles, states.
Periodontal treatments can include:
Non surgical periodontal treatments, such as scaling and root planing
Gum grafts
Bone grafts
Pocket reduction surgery
Antibiotic therapy
Dr. Baradaran, gum surgeon in Los Angeles, also offers cosmetic periodontal treatments, including gum contouring and crown lengthening. These procedures are often used to improve the look of a gummy smile or to create a more even gumline.
About Dr. Sharyar Baradaran, Expert in Periodontal Disease Treatment Los Angeles
Dr. Baradaran completed his undergraduate degree at UCLA before being accepted into the UCLA School of Dentistry, where he earned his DDS and specialty degrees. He continued his studies at Oregon Health Sciences University in Portland, during which he completed his two-year periodontics residency. His boutique practice is designed to meet his patients' dental needs in a luxuriously comfortable environment. "When patients are seen at the initial consultation, they are apprehensive, reluctant and sometimes scared," Dr. Baradaran explained. Luckily, his team is prepared and ready to put even the most apprehensive patients at ease.