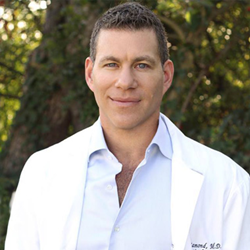 Los Angeles, CA (PRWEB) June 24, 2014
Los Angeles plastic surgeon, Dr. Jason Diamond, is now offering laser plastic surgeries. Lasers are an excellent option for a variety of surgical procedures because they offer precise results with minimal tissue damage and bleeding. The wavelengths can even be adjusted for specific types of tissues, which means that healthy tissues can be spared.
About Dr. Jason Diamond, Expert in Plastic Surgery Los Angeles
Dr. Jason B. Diamond, M.D., F.A.C.S., is a premier Beverly Hills nose job expert who has worked with thousands of patients. A native of New Jersey, Dr. Diamond attended the University of Rochester in New York, from which he earned his undergraduate degree, and continued his education at the University of Rochester School of Medicine. After completing a five-year residency, Dr. Diamond worked closely with some of the world's leading plastic surgeons in order to perfect his art and expand his knowledge and skills. Dr. Diamond, Beverly Hills eyelid surgery expert, is double board certified by the American Board of Facial Plastic and Reconstructive Surgery and the American Board of Otolaryngology. He is also a fellow of the American College of Surgeons. His work has been showcased in various publications and through a number of media outlets.
One of the most common cosmetic applications for lasers is laser resurfacing. Los Angeles plastic surgeon Dr. Diamond can use laser resurfacing to transform the appearance of skin. Laser resurfacing can erase age spots and discolorations, reduce the appearance of stretch marks and acne scars, correct broken blood vessels, soften wrinkles and fine lines and transform the texture of the skin. Patients usually experience minimal downtime and are able to get back to their normal daily activities quickly and with less discomfort.
Other types of laser procedures are also available. Laser treatments can be used to shrink pores, boost collagen production, correct abnormal pigments and tighten skin. They can be used with liposuction to add contours, reduce cellulite and improve the appearance of thighs, saddlebags, love handles and other common problem areas. Laser hair removal can offer permanent reduction of hair quickly and comfortably and is appropriate for all skin types. Dr. Diamond can help patients determine the best procedures for their needs.