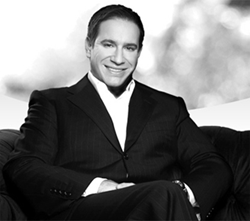 Los Angeles, CA (PRWEB) September 03, 2014
Los Angeles porcelain veneers dentist, Kevin Sands DDS, now uses veneers for smile makeovers. Veneers are among the most popular cosmetic dental procedures and can be used to permanently conceal a wide range of imperfections. Consisting of porcelain that has been tinted to match the color of teeth, porcelain veneers also keep appearance natural after placement. The use of veneers in smile makeovers at the office of Dr. Sands gives patients one more option for improving their looks through a smile makeover.
Porcelain veneers work well for concealing physical and color-related dental flaws and also offer functional value. In veneers before and after photos, these aesthetic benefits are easy to recognize. The situations in which veneers may be used are many and varied:

Chipped teeth
Broken teeth
Cracked teeth
Stained teeth
Improperly spaced teeth
Improperly rotated teeth
Because veneers can conceal certain issues that are often addressed through orthodontics, veneers are sometimes an option for patients whose orthodontic problems cause only cosmetic disruption. Because they help protect teeth after placement, veneers provide additional value for teeth that have been damaged and are at risk for progressive problems later. Visit http://www.porcelain-veneers-losangeles.com for more information.
The smile makeover, a personalized combination of cosmetic treatments offered by Dr. Kevin Sands, can be used to address all aspects of aesthetic imperfection in the smiles of patients. Besides veneers, Dr. Sands may recommend teeth whitening, crowns, dental implants, Invisalign or other treatments based on the goals patients have. Every patient is different, which means that no two smile makeovers are exactly the same. All smile makeovers begin with a consultation to identify problems and outline goals, but the number of appointments and total timeline involved can vary between patients.
About Kevin Sands, DDS, Expert in Invisalign Los Angeles
Kevin Sands DDS provides a comprehensive selection of cosmetic dental treatments at his office in Beverly Hills. A graduate of the dental school at USC, Dr. Sands is a member of several professional organizations and has been featured in major media for his high-profile work. In addition to purely cosmetic procedures, Dr. Sands performs Invisalign, dental implants and other orthodontic and restorative treatments.