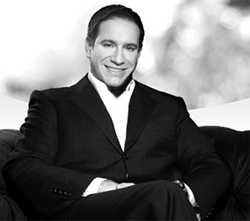 Los Angeles, CA (PRWEB) September 25, 2014
Porcelain veneers dentist, Dr. Kevin Sands now offers a new special promotion on porcelain dental veneers. Dr. Sands uses veneers to improve the color of teeth that have become stained and yellowed. A variety of foods and drinks and certain lifestyle factors, such as smoking, can discolor the surfaces of teeth. By visiting Dr. Sands for veneers, patients with stained teeth can regain a brilliant-looking smile. Veneers offer numerous benefits for cosmetic as well as restorative purposes and can last for many years with proper care, and even very dark stains can often be concealed permanently by placement of veneers. Dr. Sands offer Lumineers, implants and Invisalign treatment as well. Contact their office to learn about the details of this new offer.
Veneers offer benefits to patients in a variety of ways. These include:

Protection of teeth from damage by reinforcing the enamel
Total concealment of flaws related to structure as well as color
Fast, minimally invasive placement
Excellent durability for many years after placement
Concealment of gaps and improperly rotated teeth
In comparison to crowns, which cover teeth entirely, porcelain veneers only cover the fronts of teeth that people can see when patients smile.
Although veneers from Los Angeles dental veneers dentist Dr. Kevin Sands are resistant against many foods and drinks, patients should limit their consumption of heavily pigmented items and avoid smoking in order to help their veneers look good longer. Patients should also brush and floss daily and visit Dr. Sands for regular check-ups to extend the life of their veneers. Because veneers act as virtual splints for teeth, they can help guard teeth against physical trauma and keep cavity-causing bacteria off of the fronts of teeth. In this way, veneers help save patients' time and money by potentially reducing their need for restorative care later. Both cosmetic and restorative benefits of veneers are often apparent in veneers before and after photos. Contact Dr. Sands' office to learn more about this treatment and their porcelain veneers cost.
About Dr. Kevin Sands, Expert in Invisalign Los Angeles
Los Angeles dental veneer dentist Dr. Kevin Sands has developed a strong reputation for providing area patients with superior cosmetic dental care at his office in Beverly Hills. A USC dental school graduate, Dr. Sands is a member of several national and statewide professional organizations. Patients who visit Dr. Sands receive personalized attention to their treatment goals, appearance, and oral health. He offers a comprehensive array of dental treatments, including Invisalign, Invisalign Express, dental implants, porcelain veneers and smile makeovers.