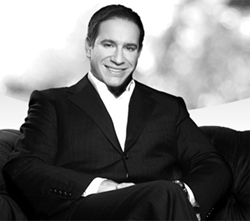 Los Angeles, CA (PRWEB) June 06, 2016
Porcelain veneers dentist, Dr. Kevin Sands, now offers veneers to patients who are looking for smile makeovers. Porcelain veneers are one of the most transformative treatments in cosmetic dentistry. Veneers fit over the front of the tooth, much like an artificial nail fits over the top of a fingernail. The veneer is made of a special type of porcelain that closely resembles dental enamel and can be made extremely thin, only about as thick as a contact lens.
The cost of veneers is not usually covered by dental insurance since the procedure is cosmetic in nature, but it may be eligible for financing. Dr. Sands' office works with patients to find the right financing options for their needs, including no-interest financing.
"Some of the most beautiful smiles in Hollywood have come through our doors," Dr. Sands said. "Think of us as the Rolls Royce of cosmetic dentistry. The quality you get is of excellence." Dr. Sands can use porcelain veneers alone or with other cosmetic treatments to completely change the look of a smile in many ways, including:

Covering stains
Closing gaps
Repairing cracks, chips, and worn enamel
Correcting irregularities
Perfecting imperfections
Veneers before and after images are available on Dr. Sands' website and in his office.
About Dr. Kevin Sands
A top Los Angeles veneers dentist, Dr. Kevin Sands has worked with some of the most recognizable smiles in the entertainment industry creating picture-perfect smiles. A graduate of the School of Dentistry at the University of Southern California, Dr. Sands continued his education at the prestigious Las Vegas Institute. He is a member of the American Dental Association, the California State Dental Association, and the American Academy of Cosmetic Dentistry. He has been featured in U.S. News & World Report, Vogue, and Cosmopolitan, and he has appeared on a variety of TV programs, including Keeping Up with the Kardashians and E! News. With more than 15 years of experience, he has taken cosmetic dentistry to the next level and adds an unparalleled level of artistry to each smile he crafts.