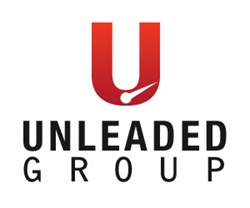 The launch of this new office allows us to more strategically and effectively support Magento while meeting the exponential demand by California-based business, industry and enterprise."
Santa Monica, California (PRWEB) November 20, 2013
Unleaded Software Inc., the leading global provider of customized web and marketing services, today announced the opening of its new California sales office. Based in Santa Monica, the new sales division is positioned to meet the increasing demand for local web and marketing solutions for California-based business and industry.
Unleaded, headquartered in Denver, Colorado, operates satellite offices in Miami, Florida; Seville, Spain, Ahmedabad, India and now Santa Monica, California. The California office is headed up by Michael Pfeiffer, Director of Business Development LA.
Jarod Clark, Founder and President of Unleaded, said, "Unleaded has been delivering web design, development and website hosting services to global clientele since 1996. We predominantly design eCommerce websites on the Magento Commerce platform, the most popular eCommerce platform in the world with U.S. operations located in Culver City. The launch of this new office allows us to more strategically and effectively support Magento while meeting the exponential demand by California-based business, industry and enterprise."
Michael Pfeiffer, Director of Business Development LA announced, "Having grown up in Los Angeles, I am excited to expand Unleaded's presence in a manner that uniquely addresses the special marketing and business needs of eCommerce here. Our office is located in the heart of 'Silicon Beach' in Santa Monica, and our presence here gives us a competitive advantage to both our existing and new customers."
News Facts:
The new Santa Monica office is located at 233 Wilshire Blvd #220 Santa Monica, CA 90401. Sales and Client Services operate in this location.

Unleaded's headquarters is located in Denver, Colorado's Ballpark Neighborhood at 2314 Broadway, Denver, CO 80205. Services provided at headquarters are comprehensive including: Sales, Client Services, Design, Development, Programming, Video Production, Content Writing, SEO, and Web Hosting.
Website development and programming are the focus of the firm's Seville, Spain and Ahmedabad, India offices.
Unleaded's Miami, Florida office opened in October and also offers Sales and Client Services to local business and industry and is a hub of South American and Caribbean business activity.
About Unleaded Group
Since 1996, Unleaded Software Inc., DBA Unleaded Group, has performed as an industry leader in web design, development, eCommerce and hosting. We leverage statistical analysis, best-in-class technology and proven marketing principles to maximize online revenue opportunities for our clients. We provide a full suite of online and traditional marketing services including: Analytics and eCommerce Strategy, Email Marketing, Pay per Click Campaign Management, Display Advertising, Rebranding, Affiliate Marketing, Search Engine Optimization, Social Marketing, CRM Optimization and International eCommerce strategies. Utilizing the Magento and ExpressionEngine platforms, we create and deploy online website solutions and take action to improve all aspects of our client's current and future digital marketing needs. The results are measurable including more traffic, more sales, plus increased profits with a greater return on investment. Clients of Unleaded Group include numerous household brands in retail, sports, travel, health and beauty, publishing and other consumer services. Unleaded provides green website hosting services through its division, http://www.BeanstalkSolarHosting.com, for all website levels from cottage industry size business to Fortune 500 level enterprise.
"Fuel your Brand with Unleaded for Maximum Performance."
Specialties
Website Design and Development UX/UI, eCommerce Development, Magento Gold Level Solutions Partner, ExpressionEngine Professional Partner, Google Ads Professional Certification, AheadWorks Professional Partner, Social Media Marketing, Search Engine Optimization, Content Writing, Editing, Video Development, Website Programming, Website Hosting, Mobile Websites and Responsive Websites.
Supporting Resources
Unleaded Group: http://www.unleadedsoftware.com
Twitter: https://twitter.com/unleaded_group
LinkedIn: http://www.linkedin.com/company/the-unleaded-group
Facebook: https://www.facebook.com/UnleadedGroup
For information, contact:
Michael Pfeiffer
Director of Business Development | Los Angeles
233 Wilshire Blvd #220
Santa Monica, CA 90401
O 855.865.3233
M 424.235.0445
F 303.296.2183
michaelp(at)unleadedgroup(dot)com
http://www.laecommerce.com