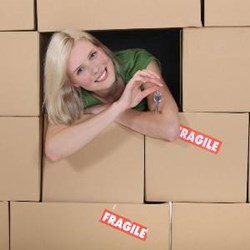 (PRWEB) September 07, 2013
Melrose Moving Company has released a blog explaining how to wrap and move fragile objects!
Fragile objects are in constant danger of breaking and getting damaged during transportation. Fragile items include: chinaware, electronics like plasma TV, desktop PCs, laptops, audio systems, silverware, lamps, dishes etc. All of these objects need to be wrapped in protective materials before packing and transportation.
Careful organizing before packing is essential. If not labeled, objects can be lost and clients will have difficulties in finding them. Some electronics can be disassembled and it is important to know what piece goes where and the cable configuration. Boxes that carry fragile objects should be labeled with a warning sign: "Caution! Handle with care!"
The double-boxing technique is recommended as it offers extra-protection. It is indicated to place a base layer of protecting material on the bottom of the box.Bubble wrap or polyethylene foam should be used to protect the objects against bumps and clinking.
Moving companies can help you pack and transport fragile objects. Culver City movers offer professional relocation services for businesses and residential spaces at competitive prices!
"Fragile objects need to be handled with care by professionals. Clients should always call Culver City movers: they offer great relocation services at competitive prices," said Russell Rabichev, Marketing Director for Melrose Moving.
Melrose Moving Company is a Los Angeles-based residential and commercial moving company. Originally established in 1999, and has been so popular that the owner started various other moving companies, such as 1 Los Angeles Movers, Movers Los Angeles, and Los Angeles Commercial Movers, all of which are operated by Melrose Moving. The moving company is licensed by the Public Utility Commission (PUC), and has an A rating with the Better Business Bureau (BBB). Melrose Moving accepts cash, checks, credit cards, and Paypal.
For more information, click on http://culvercitymovingcompany.com/. Call now: 1.800.431.3920.