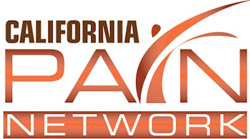 Los Angeles, California (PRWEB) September 22, 2014
One of the top California Pain Network doctors, Dr. Vik Singh, is now offering the laser discectomy procedure at five locations in the Greater Los Angeles and Bakersfield areas. The procedure is outpatient and involves minimal pain, while allowing patients to receive rapid sciatica and back pain relief. Call (310) 626-1526 for more information and scheduling for pain relief.
At any one point in time, millions of Americans are suffering from back and leg pain due to sciatica or degenerative disc disease. This can lead to lost time from work and difficulty playing with one's kids or participating in recreational activities.
One of the gold standard treatments for a disc herniation has been epidural steroid injections. These are offered by Dr. Vik Singh at all five of his offices. Along with this option, laser discectomy is also provided which is one of the most cutting edge therapies available. This treatment involves an outpatient procedure using a laser to remove disc material and free up the nerve root that is being pinched.
As an outpatient procedure, laser discectomy produces minimal pain and allows patients to go home the same day. It is much less invasive than a traditional discectomy, with the added benefit of using state of the art laser therapy.
The outcomes after laser discectomy procedures have been remarkable. Well over 90% pain relief is achieved, with patients being able to rapidly return to activities such as golf, tennis and more.
Along with laser discectomy, Dr. Singh offers many modern pain therapies including spinal cord stimulator implants, radiofrequency ablation, several types of epidural injections, medial branch and facet blocks along with medication management.
Current locations include Los Angeles, Van Nuys, Simi Valley, Thousand Oaks and Bakersfield. Simply call
(310) 626-1526 for more information and scheduling with pain management Los Angeles trusts.