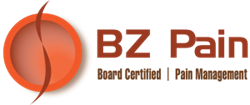 Botox injections are an outpatient procedure that both significantly decreases both the severity and frequency of migraine headaches!
Los Angeles, California (PRWEB) May 28, 2014
Top Los Angeles pain management clinic, BZ Pain, is now offering Botox injections for migraine relief. The injections have been shown to reduce the severity and frequency of migraines. Call (310) 626-1526 for more information and scheduling.
Millions of Americans suffer from migraine headaches. The headaches may lead to considerable pain and disability, with lost time from work and difficulty taking care of one's children.
The FDA approved Botox for migraines after a large study showed the procedure decreased significantly both the severity and frequency of migraine headaches. The procedure for Botox takes approximately twenty minutes and may be repeated every three months as necessary.
The Board Certified Los Angeles pain management doctors at BZ Pain are able to provide both medical and interventional therapies for a considerable number of painful conditions. In addition to all types of headaches, back and neck pain are treated, fibromyalgia, pelvic pain, failed spine surgery, sciatica and more.
Most insurance is accepted at BZ Pain including Medicare, PPO's, Workers Compensation, Personal Injury Liens, some HMO's and self pay as well. For the top pain management treatment in Los Angeles and Beverly Hills, call (310) 626-1526.