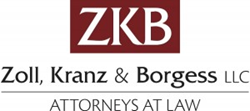 Toledo, Ohio (PRWEB) July 31, 2015
Recently, ZKB filed another federal lawsuit in the U.S. District Court for the Northern District of Ohio, Western Division (Case No. 3:15-cv-00397) involving the Implanon® contraceptive implant.
As described in the complaint (Case No: 3:15-cv-00397), the women experienced spontaneous migration of their Implanon® implants, inability to locate the implants, unsuccessful and invasive attempts at implant removal, and inability to remove the lost implants. As a result of their lost, irretrievable and irreversible implants, the complaint describes that these women are now at risk for infertility, ectopic pregnancy, the inability to stop a drug-related adverse event, neural and vascular damage and other potential injuries.
Implanon® is a single rod contraceptive implant containing etonogestrel, a synthetic progestin. The federal Food and Drug Administration (FDA) approved Implanon® in July 2006.
The complaint alleges that Merck knew or should have known that Implanon® could spontaneously migrate after insertion and that because Implanon® is not radiopaque there may be no way to locate a lost implant with imaging technologies once it has migrated.
Despite this knowledge, the complaint alleges that Merck failed to make Implanon® radiopaque, and further failed to warn women and their doctors of this issue. Instead, Merck allegedly continued to aggressively promote and market the non-radiopaque Implanon® as safe, "reversible," and able to be removed whenever the patient "change[s] [her] mind."
While continuing to aggressively promote and market non-radiopaque Implanon®, the complaint states that Merck developed the bio-equivalent Nexplanon® to address Implanon®'s defects. Although bio-equivalent, Nexplanon® is radiopaque so that it can be found using imagining technologies and has a re-designed insertion applicator intended to ensure an optimal subdermal location. Yet, during this time and even after Nexplanon®'s approval, Merck did not pull Implanon® from the market or warn women or their doctors of Implanon®'s risks.
The law firm of Zoll, Kranz & Borgess, LLC ("ZKB") devotes its practice to the field of pharmaceutical and medical device litigation. ZKB is dedicated to compelling companies to produce safer products. Injured clients and partnering attorneys from across the U.S. appreciate and rely upon over 70 years of combined experience in pharmaceutical mass torts and multidistrict litigation. ZKB's experienced team includes a practicing physician-attorney and all the technology, knowledge and experience necessary to succeed in this complex legal field. For more information about Implanon®, contact ZKB toll-free at (888) 841-9623 or visit the firm's website at http://www.zkblaw.com. Initial consultations are always free and confidential.