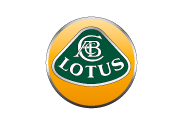 Lotus Cars don't require any introduction to anyone who intends to own a decent amalgamation of class, power and luxury.
(PRWEB) January 15, 2015
Car buyers prefer going through several online and offline resources before finally settling down on a car they would love to own. Despite robust presence of several car dealerships in California, Sage Lotus has successfully managed to become a preferred destination for such customers who cannot afford to buy just any car from a dealership.
Based in several locations across California, Sage Lotus is a conglomeration of three different dealerships, namely Lotus of West Covina, Lotus of the Desert and Lotus of Glendale. Sage Lotus is now offering Lotus Exige S Coupe and Exige S Roadster to its prospective customers at prices that they do not need to crosscheck or compare elsewhere.
Speaking about several Lotus Exige cars available at Sage Lotus, a senior manager told us, "Lotus Cars don't require any introduction to anyone who intends to own a decent amalgamation of class, power and luxury. Flaunting several models under its Exige range, these cars have attracted all and sundry since the year they hit production lines. At Sage Lotus, we value our association with Lotus Cars immensely and accordingly, we make all possible efforts to bring all sorts of Exige variants to our customers. Our inventory includes Lotus Exige LF1, Lotus Exige S Roadster, Lotus Exige V6 Cup, Lotus Exige V6 Cup R, and Lotus Exige S. Each of these cars exudes grace, performance and exuberance to make one feel the adrenaline rush while driving any of them on city streets."
Sage Lotus flaunts one of the largest inventories of new Lotus Cars in California. The car dealership enjoys decent reputation and presence in the greater Los Angeles and Southern California area. Sage Lotus has a committed, experienced and highly professional sales staff who promise to provide their expert services 24/7 to customers and that too, with due diligence and sincerity. Thanks to dedicated efforts made by professionals serving Sage Lotus, the car dealership has witnessed decent increase in its client base over the years.
The senior manager told us further, "Aside from Lotus Exige range, we take immense pride in offering the Lotus Elise flagship sports cars that flaunt the lightweight engineering prospective of Lotus Cars. Interested buyers would find Lotus Evora range perfectly suited to their whims and fancies, aside from being a perfect solution to their myriads luxury related needs and requirements."
With intent to maximize the Lotus Experience for its customers, Sage Lotus has just recently opened the first ever Lotus dealership on a racetrack in Thermal Club California. A preferred choice for customers looking for Lotus Exige car for sale, Sage Lotus finds itself among the best car dealerships in California.
About Sage Lotus:
Sage Lotus is the premiere Lotus dealership in Los Angeles. The car dealership considers its customers at the forefront of every decision they make. Interested buyers who want to compare the cost of used Lotus Elise cars find Sage Lotus as their preferred destination. When it comes to getting Lotus cars in Los Angeles, they are at the top.