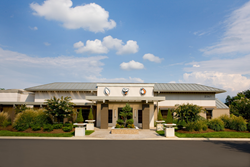 Louisville, Kentucky (PRWEB) October 18, 2016
Calobrace & Mizuguchi Plastic Surgery Center (http://www.calobrace.com) is celebrating offering plastic surgery and medical spa services in Louisville, Kentucky with an open house on November 3 that includes exclusive specials and gifts.
"This is a special event for our entire team because it gives us a chance to demonstrate our appreciation to all of our clients, both old and new," says Dr. M. Bradley Calobrace, one of the 3 plastic surgeons at the Louisville practice. "We've planned what should be an enjoyable afternoon and evening offering women and men the chance to discover the surgical and nonsurgical options available."
The open house is scheduled to run from noon to 8 p.m. The practice is located at 2341 Lime Kiln Lane in Louisville. Directions are available on the plastic surgery center's website. Those wishing to attend should RSVP by October 28 by calling (502) 899-9982.
Guests will also have a chance to meet Dr. Chet Mays, who joined Dr. Calobrace and Dr. Nana N. Mizuguchi earlier this year. Dr. Calobrace established the plastic surgery practice in 1997 and was joined in 2006 by Dr. Mizuguchi. Together, they focus on facial plastic surgery, body contouring procedures, and breast enhancement, including breast augmentation, at their offices in Lexington and Louisville. They also oversee the CaloSpa Rejuvenation Center, a medical spa offering a range of nonsurgical cosmetic procedures.
The practice will be offering several specials at the open house:

15% off surgeon's fees with Dr. Mays
15% off Cellfina™ cellulite treatment
15% off miraDry® treatment for excessive underarm sweating
15% off NeoGraft® hair restoration surgery
Additionally, guests can save 20% on select medi and day spa procedures, as well as, 20% on all skin care and body products sold at CaloSpa.
"Besides the great deals, the event provides a relaxed setting at which our clients can mingle while sipping wine or champagne and enjoying hors d'oeuvres from Corbett's restaurant," Dr. Mizuguchi says. "This is truly a special occasion, and our team looks forward to seeing patients who have become like an extended family."
Calobrace & Mizuguchi Plastic Surgery Center (http://www.calobrace.com) is a comprehensive surgical and non-surgical center, which includes the Calobrace Breast Center, the Calobrace Plastic Surgery Center, and the CaloSpa Rejuvenation Center. Both Dr. M. Bradley Calobrace and Dr. Nana M. Mizuguchi are certified by The American Board of Plastic Surgery and have received years of training in general surgery and plastic surgery. They have served as clinical instructors for University of Louisville's Division of Plastic and Reconstructive Surgery, and both perform a full range of treatments, including breast, body, and facial plastic surgery, for Louisville and Lexington, Kentucky, patients. Dr. Chet Mays joined the team in 2016 after completing a 6-year integrated plastic surgery residency at the University of Rochester. He earned his medical degree from the University of Louisville School of Medicine.