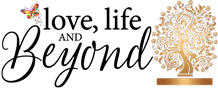 Love, Life, and Beyond is... ... being willing to take a deep dive into the very heart of what gives your soul a sense of peace. Allow your spirit to take you by the hand and hold you through the dive with a sense of GRACE
(PRWEB) September 21, 2017
We are pleased to announce the creation of a new blog-site, http://www.lovelifeandbeyond.com , born out of a compelling desire to bring up the tender subject of death and dying in a conscious and positive way, allowing space for others to contribute their experiences and knowledge and shed some light on a subject that traditionally carries so much darkness and sense of loss.
LoveLifeandBeyond.com is designed as a forum and friendly place for expression, exploration and examination, a place where a person can feel safe in exploring the notions of death and dying, find answers to the questions about caring for a loved one who is dying, and how to handle death from a caregivers perspective.
Dive into lovelifeandbeyond.com and explore.  We believe this site will offer various ways to handle the life to dying/death journey with grace, love, honor, dignity and regard. There is some humor sprinkled throughout as well. Life is funny and this is a celebration. We will also include articles from other contributors as well as personal stories from readers throughout the world.
Thank you so much.
Many blessings,
​​​​​​​Shelley Whizin
It's your life. Enjoy the journey. And, remember to bring love into everything you do.